Make-Your-Own Nail Polish Kits
Franken-Polish
For many years now, nail polish enthusiasts have expressed their individuality by blending together their store-bought nail polishes into entirely new creations
Today, there are no limits to what we can create, now that we have an endless supply of various nail polish bases, glitters, micas, pigments, etc...
Frankening (blending your own nail polish) is super easy, super fun, and super addicting. It's an activity that appeals to people of every age. With adult supervision, even kids can get in on the fun. Our customers have enjoyed using these kits for birthday parties, bridal showers, open-houses, spa parties, etc...
To get you started, we have several kits available, with all of the tools and ingredients that you need. After you've played with it for a bit, you can save money by purchasing the supplies and ingredients in bulk.
Check out our New Spectratek Holographic Pigments for your high-end polish creations.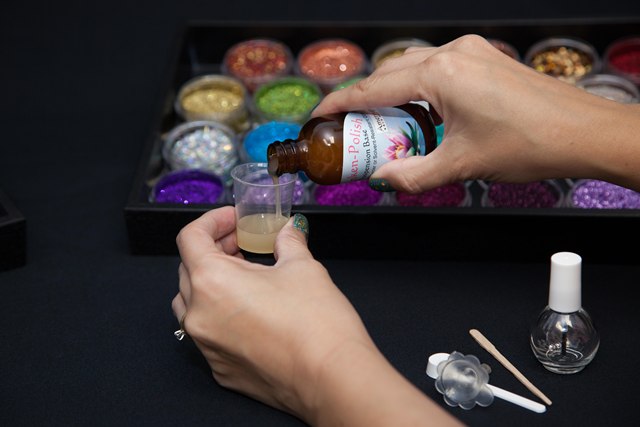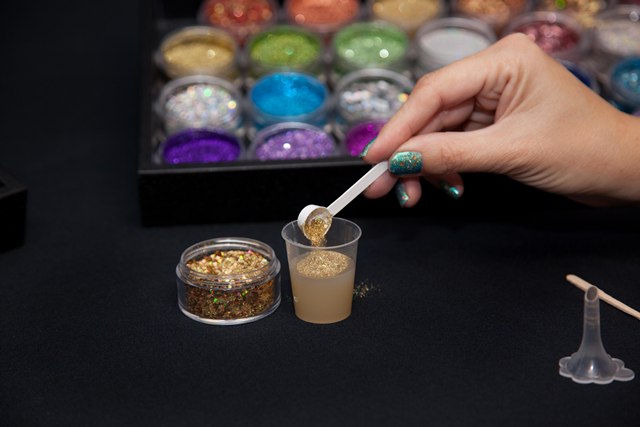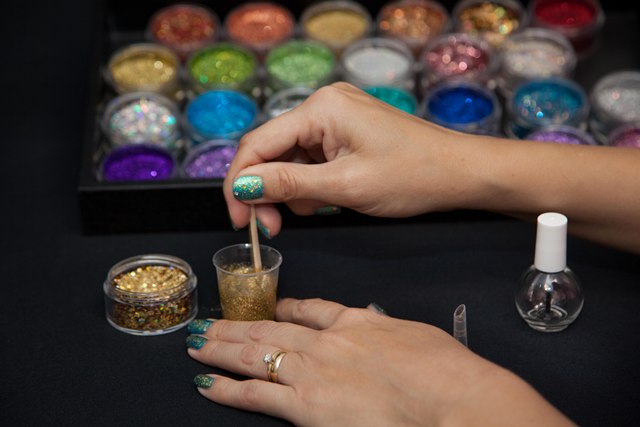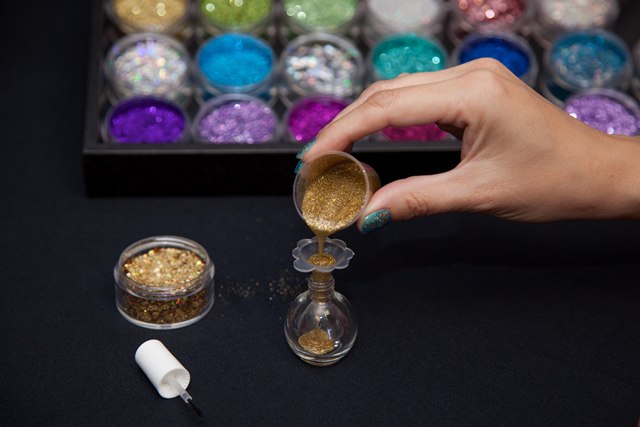 Make Your Own Custom Nail Polish Kit - 16
This is *THE* holiday gift for that creative someone in your life. Get it at a special price, while supplies last!
Make your own custom nail polish by blending nail polish bases and powdered pigments. It's not rocket science, but there is no end to the combinations you can come up with. You can even mix in some of your own nail polish, if you have some partially used bottles lying around. Everyone has fun with this kit, but we recommend adult supervision with small children. This is nail polish, and can damage furniture if spilled.
Each kit contains enough supplies for 16 bottles of custom nail polish:
2oz Red Nail Polish
2oz Blue Nail Polish
2oz Black Nail Polish
1oz White Nail Polish
1oz Pearl White Nail Polish
2oz Clear Nail Polish Base
16 cups, funnels, and mixing sticks
16 empty nail polish bottles
10 pigment powder sample packs
instructions
All packaged in a durable plastic box
Reg. Price $49.99
$29.99 On Sale!

Customers who purchased this item, also purchased these items: