Make-Your-Own Nail Polish Kits
Franken-Polish
For many years now, nail polish enthusiasts have expressed their individuality by blending together their store-bought nail polishes into entirely new creations
Today, there are no limits to what we can create, now that we have an endless supply of various nail polish bases, glitters, micas, pigments, etc...
Frankening (blending your own nail polish) is super easy, super fun, and super addicting. It's an activity that appeals to people of every age. With adult supervision, even kids can get in on the fun. Our customers have enjoyed using these kits for birthday parties, bridal showers, open-houses, spa parties, etc...
To get you started, we have several kits available, with all of the tools and ingredients that you need. After you've played with it for a bit, you can save money by purchasing the supplies and ingredients in bulk.
Check out our New Spectratek Holographic Pigments for your high-end polish creations.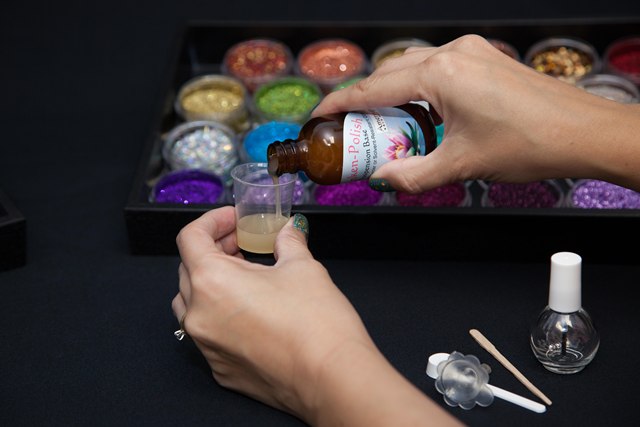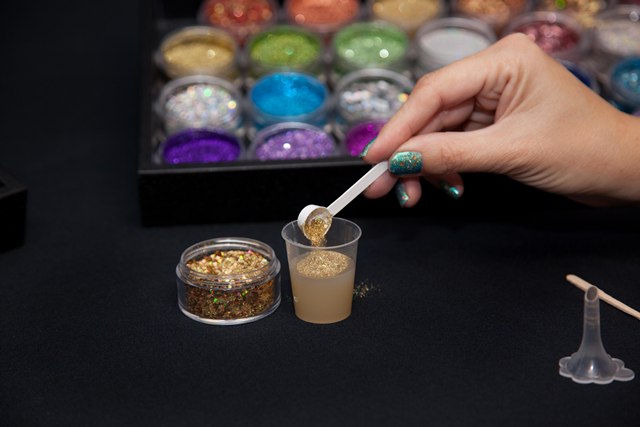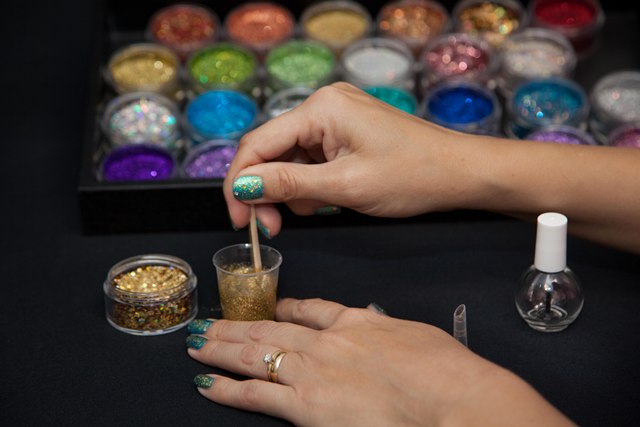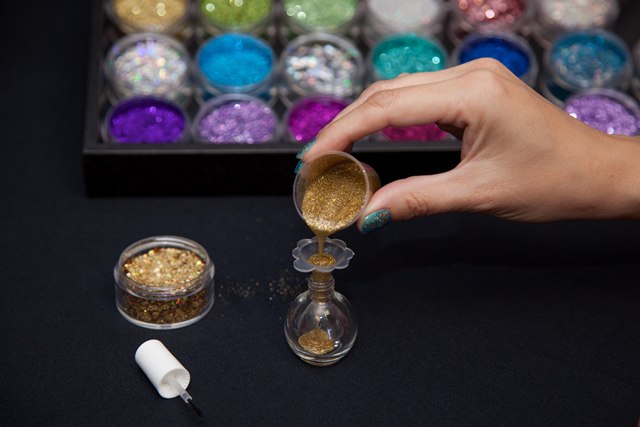 Franken-Polish Kit: Glitter Nail Polish
This kit has everything you need to start mixing your own custom glitter nail polishes.
Each kit contains:
4oz Suspension "4-Free" Nail Polish Base
8 Mixing Cups
4 Plastic Measuring Scoops
8 Mixing Sticks
8 Funnels
8 Empty Nail Polish Bottles
10 glitter sample packs
Instructions
Glitter Packs: Holographic Silver Fine, Holographic Gold Fine, Rose Pink Fine, Ocean Spray Fine, Royal Blue Chunky, Holo Silver Chunky, Holo Gold Chunky, Fuchsia Chunky, Grape Chunky, Red Chunky
Each glitter pack contains approximately 1 teaspoon of glitter.
Nail Polish is a flammable liquid and is restricted to surface mail. We cannot ship this product to: Alaska, Hawaii, Puerto Rico, APO addresses, or International (non-USA) addresses.
Price $24.99

Customers who purchased this item, also purchased these items: