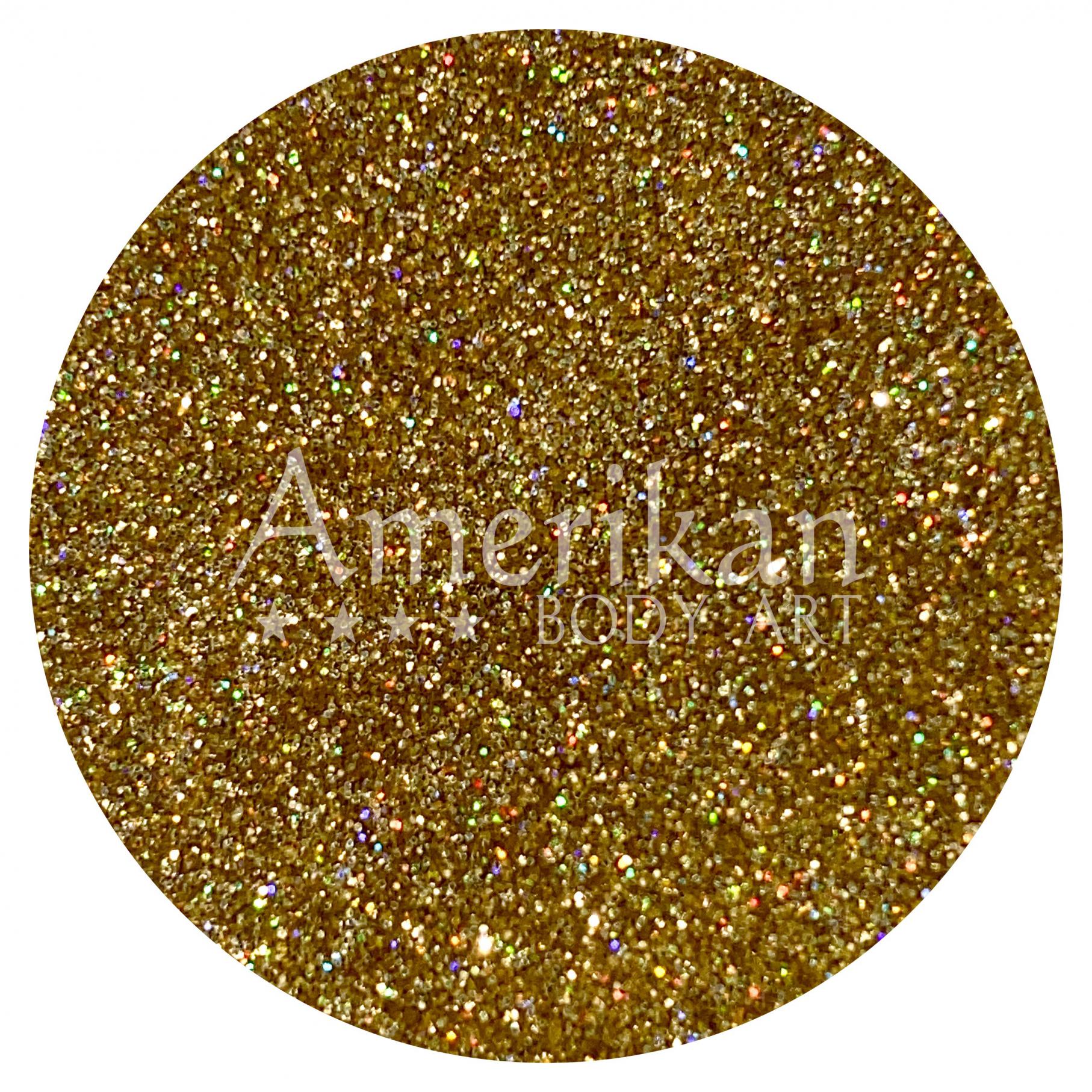 Semi-Holographic Gold Glitter
(1)
We noticed that this batch is less holographic than usual, so we are putting it on sale. Our supplier seems to have a problem with keeping good quality holographic gold in stock, so I can't guarantee that we will get it back. Holographic Gold is a semi-sheer glitter. It can be used for face & body painting, glitter eyeliner, glitter tattoos, and for making nail polish. This color should NOT be used for making glitter gel. Our Ultra-Fine glitters are .008 hex particle size.
$

1.49
$4.49
You Save $3.00
Reviews:


Gold and sparkly! 04/30/2014
By harleen bhatti
I had bought some plain golden poof glitter from somewhere else and thought that since this is holographic it would be different. Unfortunately when I used it on henna it looked absolutely the same as the previous simple gold glitter :/ It is still beautiful regardless but not as dramatic of a change as I had expected. Maybe I will be able to notice in pics at certain angles? I hope so!