1/2oz Bottles & Cap Options
These 1/2oz bottles are suitable for henna paste, loose glitter, glitter gels, and other cosmetic products. All of the caps and tips will work with the 1/2oz LDPE bottles on this page, but read each description carefully to determine which cap or tip is suitable for your application. There is a minimum purchase requirement of 5 pieces per part, and a discounted price for ordering at least 50 pieces of each part.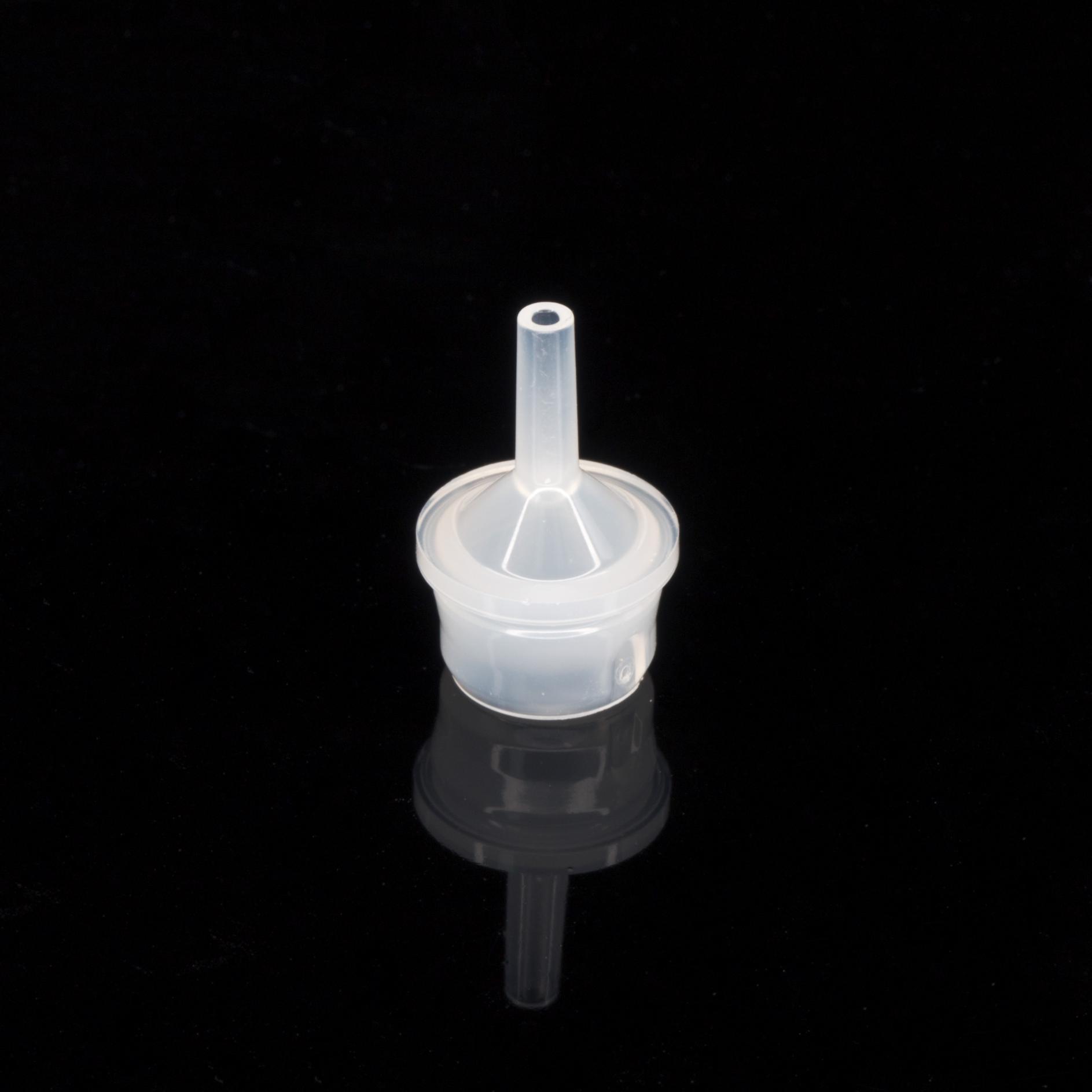 Fine Tip Plastic Plug (part #003)
| | | |
| --- | --- | --- |
| Quantity | 5 - 49 | 50+ |
| Price | $0.59 | $0.39 |
These are the plastic plugs that we use when packaging Liquid Bling glitter gel. They can also be used for henna paste or other products with low-medium viscosity. (NOTE*** The metal applicator tips will NOT fit onto these plugs)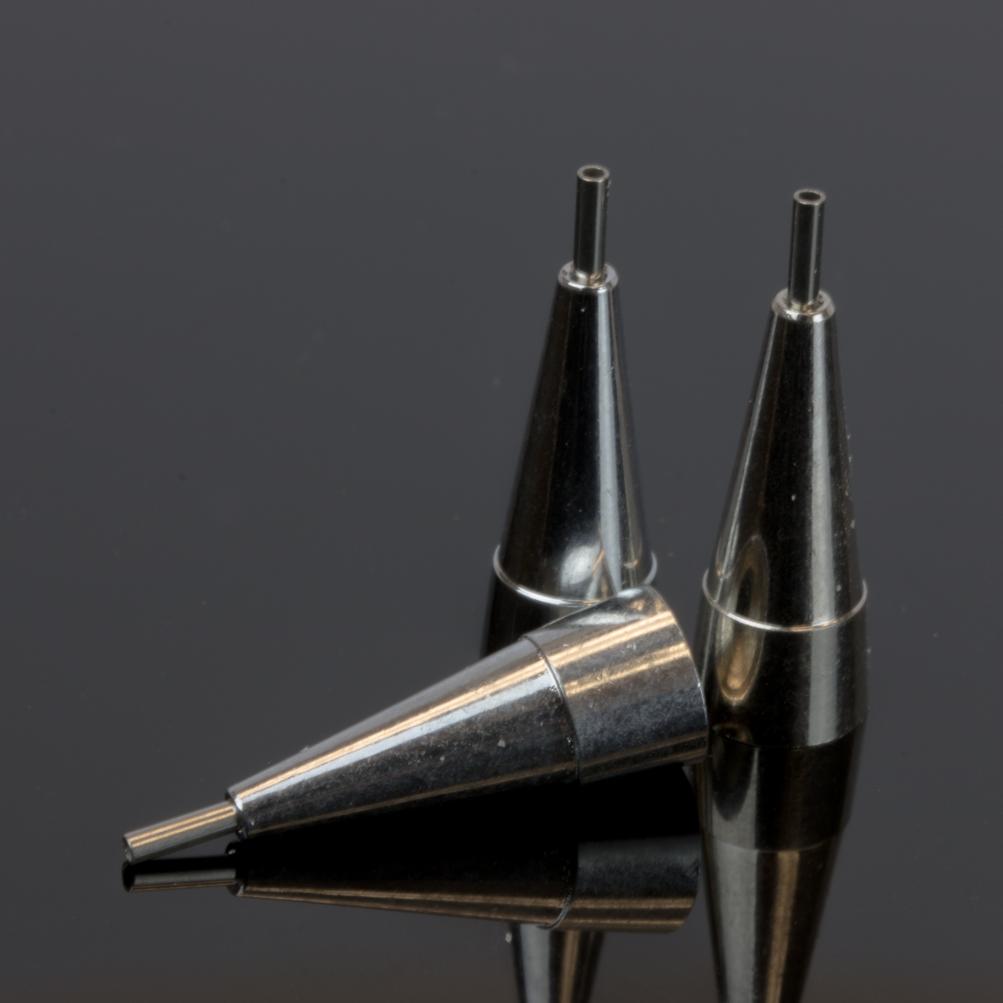 Metal Applicator Tip (part #005) unpackaged
These metal tips are good for dispensing henna paste or glitter gels. They MUST be used along with our Large Tip Plastic Plugs (part #004). The metal tip screws onto the plastic tip plug. They are available in (3) mm sizes.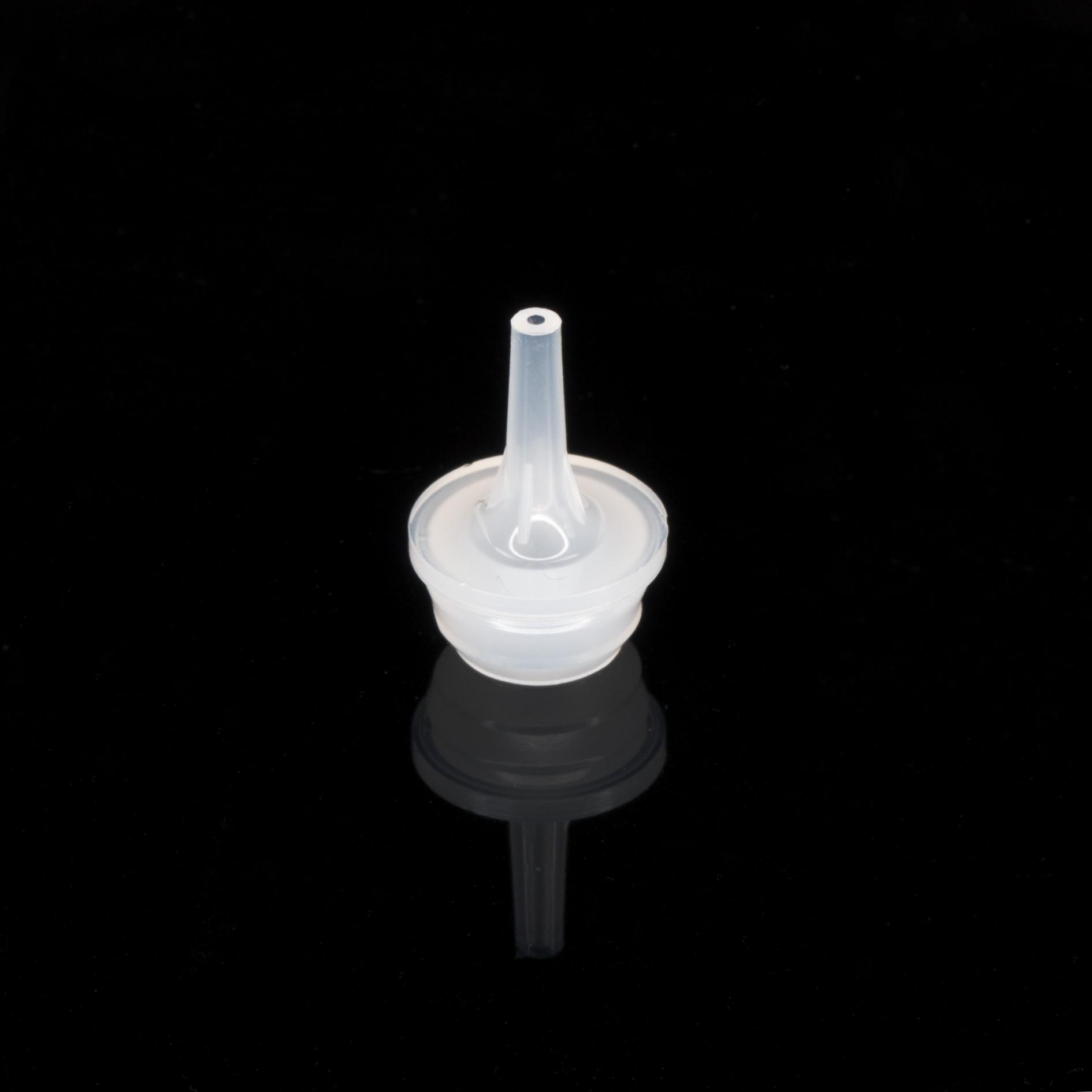 Ultra-Fine Tip Plastic Plug (part #007)
| | | |
| --- | --- | --- |
| Quantity | 5 - 49 | 50+ |
| Price | $0.15 | $0.12 |
This is the finest of all of our plastic tips that work with our 1/2oz bottles. We had these custom made for our Liquid Bling, but the last batch that they made for us was just a hair thinner than the first batch, and we found that they clogged too easily with the Liquid Bling. They are good for clear gels, glue, or other liquids though. We will not be restocking these particular tips once we run out. (NOTE** These do NOT work with our metal applicator tips.)