Mica Shimmer Powders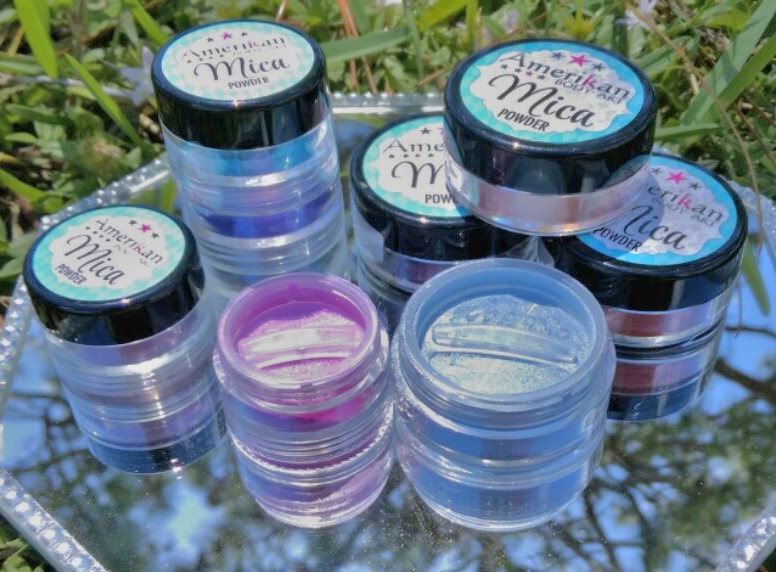 Product weight in jars will vary as different mica colors will have different densities. Some powders are heavier than others. Jars are packaged by volume.
Bulk Mica Powder quantities are packaged by weight, in a resealable zip lock bag.
Mica powder can be used as eye shadow straight out of the jar. To increase staying power and vibrancy, apply it over a primer. You can mix the mica powder with our Cosmetic Mixing Liquid to create your own eyeliner colors.
Use it as a base for your face painting or apply it over your face & body paints to add shimmer and to smooth out any blotchiness. Use it in place of glitter for Mica-Tats.
You can also use mica powder to create custom nail polish colors.

*Keep in mind that colors may appear different on a computer monitor than they do in real life. If you have a project that requires precise color, we encourage you to order a sample first as mica is not returnable.
You can create your own custom colors by blending mica powders. Add a little Pure Black mica to create a deeper shade. Mix with Shimmer White or Crystalina for a more pastel shade.