Chunky Glitter
Keep in mind that colors may appear different on a computer monitor than they do in real life. We understand that glitter color can be very important. If you have a project that requires precise color, we encourage you to order a sample first as glitter is not returnable.
Check the description for each item to determine solvent-resistance and particle size.
*Glitter samples (except hearts and stars) contain 1 teaspoon, packaged in a plastic zip bag.
**Samples of Hearts and Stars contain 1/2 teaspoon.
**1oz and 4oz Glitter Jars are packaged by Volume, NOT by weight**
Glitter weights vary depending on their fluffiness.
1oz Jar dimensions are approximately 1.6" x 1.6"
4oz Jar dimensions are approximately 2.45" x 2.3"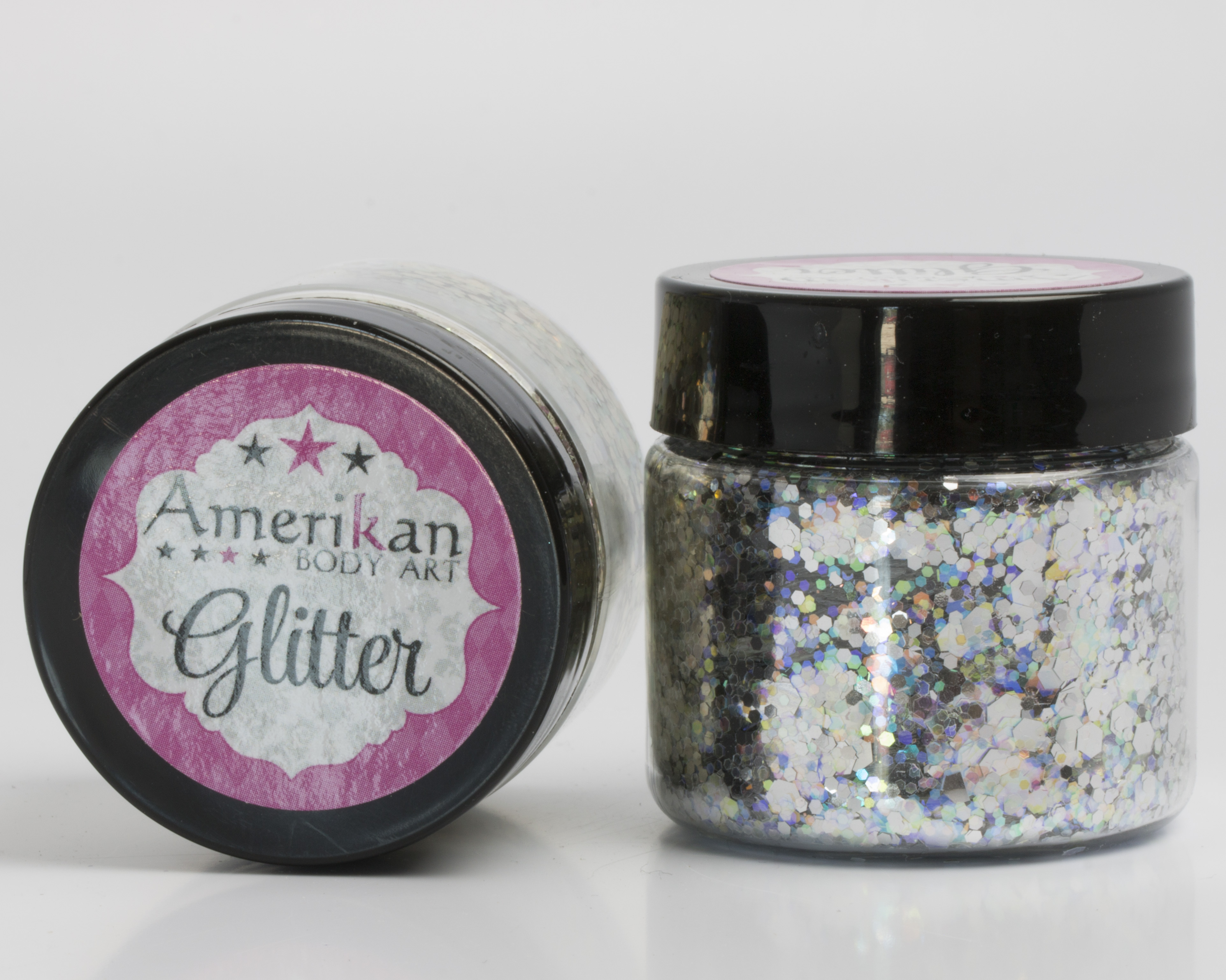 * 1/2 pound (8oz) and 1 pound (16oz) Bulk Bags are packaged by actual product weight. *
Our chunky glitters are made from the same polyester material and cosmetic-safe pigments as our ultra-fine cosmetic glitters. However, please use caution when using large glitter particles on the face. It is not recommended to use large glitter particles (of any shape or material) near the eyes.