Glitter Cremes
New & Improved Packaging and Formula!!!
Same product volume, same price, better jar, and longer shelf life.
_________________________________________
Another sparkling creation from Amerikan Body Art, Glitter Cremes are made with our custom glitter blends, in a base of organic butters and oils.
Glitter Cremes apply beautifully over water-based face and body paints without smudging your paint.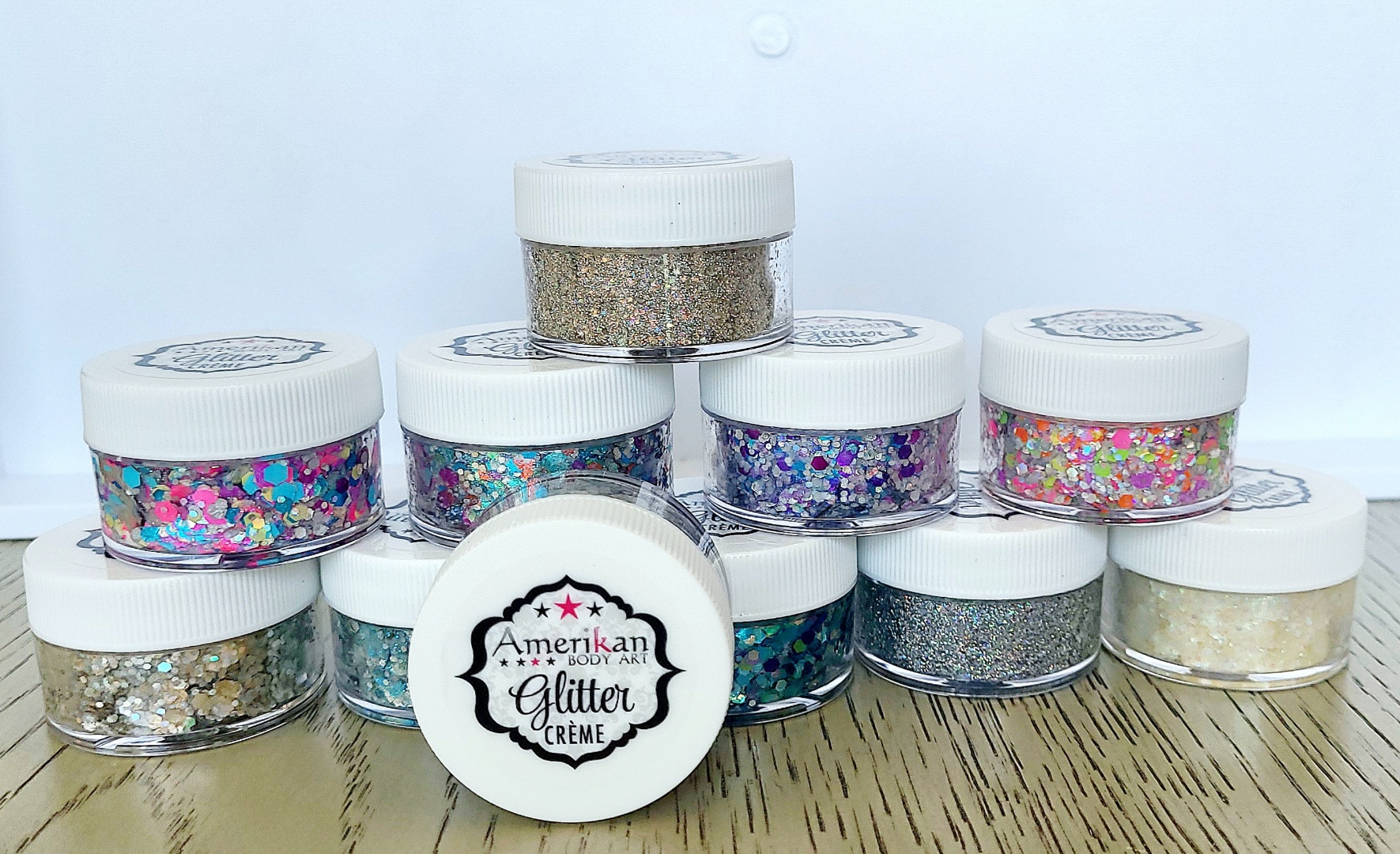 New Photos Coming Soon!
When using as makeup, the best application tools are your finger, or a flat brush. We like using our Angled Eyeliner Brush.
For large area application, a regular wedge makeup sponge works great.
To remove Glitter Cremes, the fastest method seems to be just wiping with a paper towel. The product base is waxy, like a lip balm, so it comes off well with a good wipe. Any remaining residue can be washed off with soap and water or your regular makeup remover.
**********
Glitter cremes contain chunky glitters, which are made from the same polyester material and cosmetic-safe pigments as our ultra-fine cosmetic glitters. However, please use professional discretion when using larger glitter particles on the face. They should not be used near or on the eyes.
********
Ingredients: Polyester Glitter, Fractionated Coconut Oil, Organic Olive Oil, Candelilla Wax, Organic Coconut Oil, Organic Shea Butter, Organic Palm Fruit Oil, Organic Jojoba Oil, Organic Rosemary Extract, Rosehip Oil, Organic Neem Oil, Vitamin E