Ultra-Fine Glitter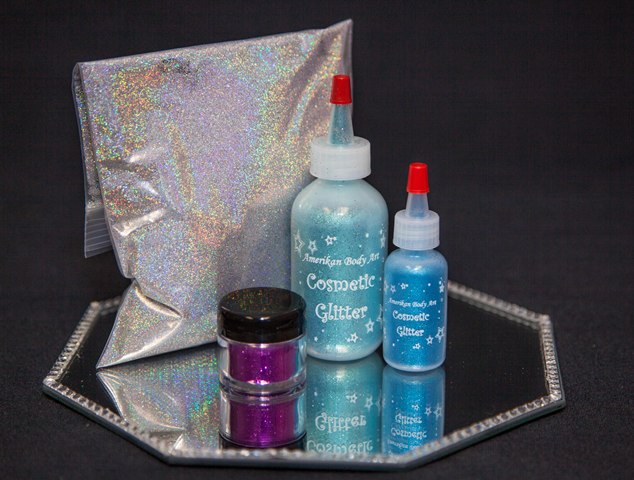 Keep in mind that colors may appear different on a computer monitor than they do in real life. We understand that glitter color can be very important. If you have a project that requires precise color, we encourage you to order a sample first as glitter is not returnable.
Glitter jar and bottle sizes are measured by volume. Actual Product weight varies. Glitter Samples are 1 Teaspoon of product in a recloseable zip bag. 1/2lb and 1lb bulk glitter is packaged by actual product weight.
Important**** "Cosmetic glitter" is a term used by the make-up industry, for glitter that meets certain standards which are believed to allow for safe usage. These standards include: being made from polyester/plastic, hexagonally shaped particles sized .008 or smaller, and use of pigments which have been generally approved for cosmetic use by the FDA. However, these are standards created within the make-up industry itself and not by the FDA. In fact, the FDA does not approve the use of ANY glitter in ANY cosmetics at all. They are currently "monitoring" the situation and not "enforcing" this ruling, but those are the facts. As every major cosmetic company in the world, currently uses glitter in their products, we can only assume and hope that the FDA will eventually approve and adopt specific regulations with regards to cosmetic use of glitter in the near future. Although all of our glitters marked "cosmetic" do meet industry standards for safety, their use in cosmetics is strictly at your own discretion.