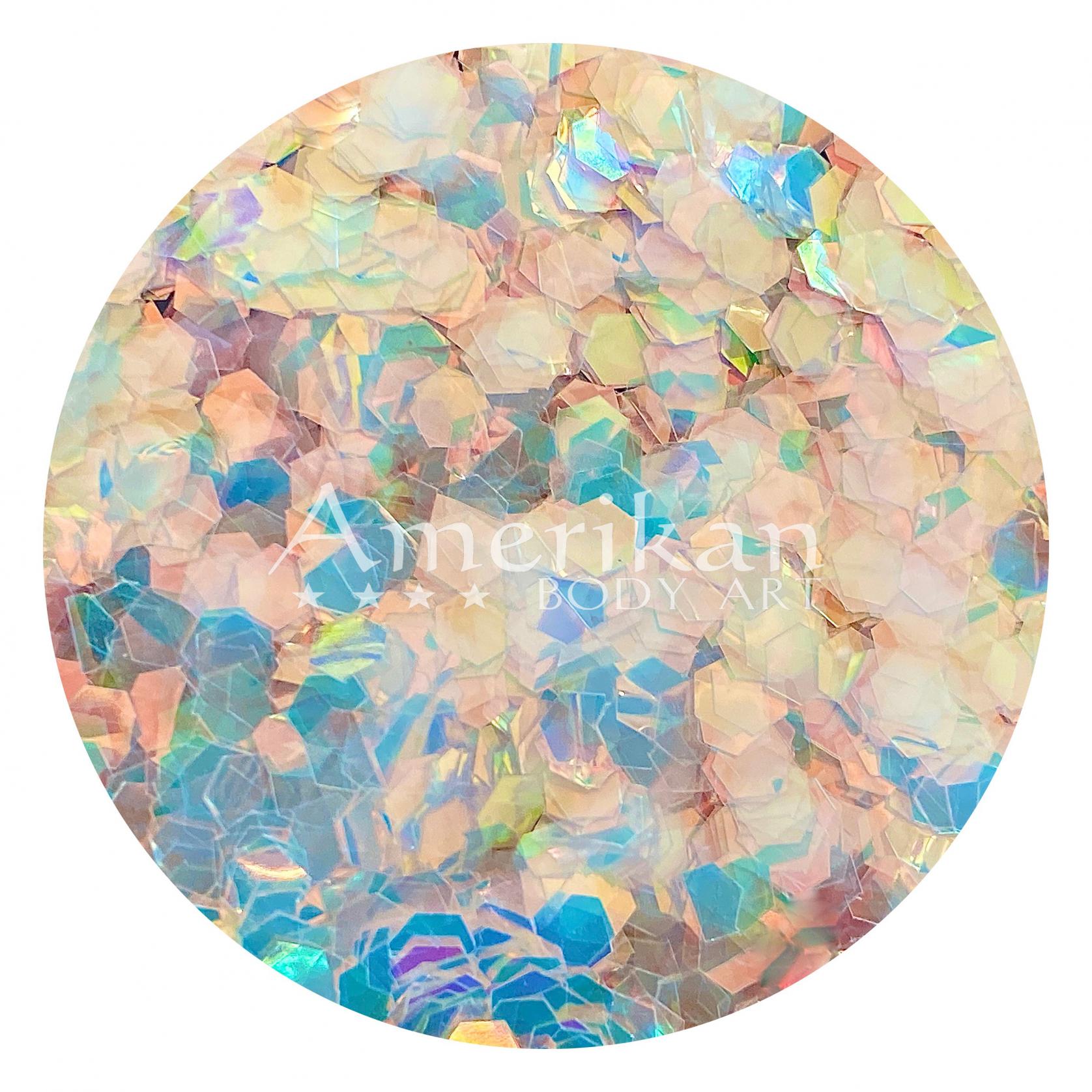 Elemental Fire Chunky Glitter (0.125" hex)

This is a holographic white glitter that can look golden, red, green, blue, or purple...depending on how the light hits it.
This glitter is NOT solvent resistant.
Click the product name to see additional product images. The flakes look white in the bottle/ bag, but change with the light.
The particle size is .125" hex, which is the largest glitter size we carry.
You can use our cosmetic gel base to stick these to skin or hair. Just apply the gel and then pat on some glitter while the gel is still wet. Or mix the glitter with the gel and apply with a brush.