Bags, Purses & Pouches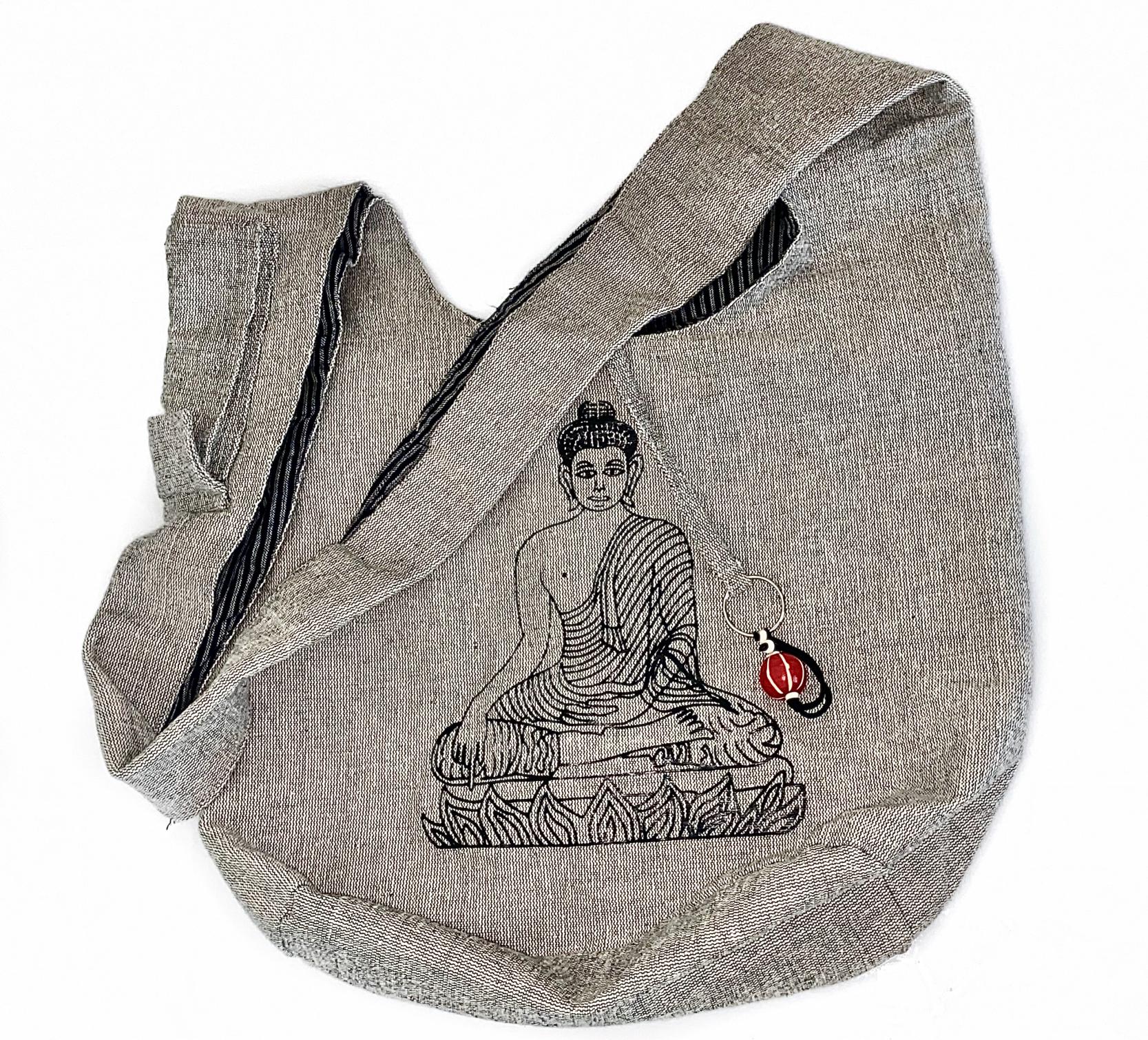 Buddha Crossbody Bag
I picked up a few of these while shopping for gemstones. They're sturdy, roomy bags, They are lined and have a zipper. There's also a 5.5" x 3.75" pouch on the strap for your cell phone or things you need to access quickly.
It's almost 16" wide. The bag height without strap is about 12" high. Overall height with the strap is about 32".
These are handmade in Nepal, so there may be very minor differences between bags, like maybe a different colored bead.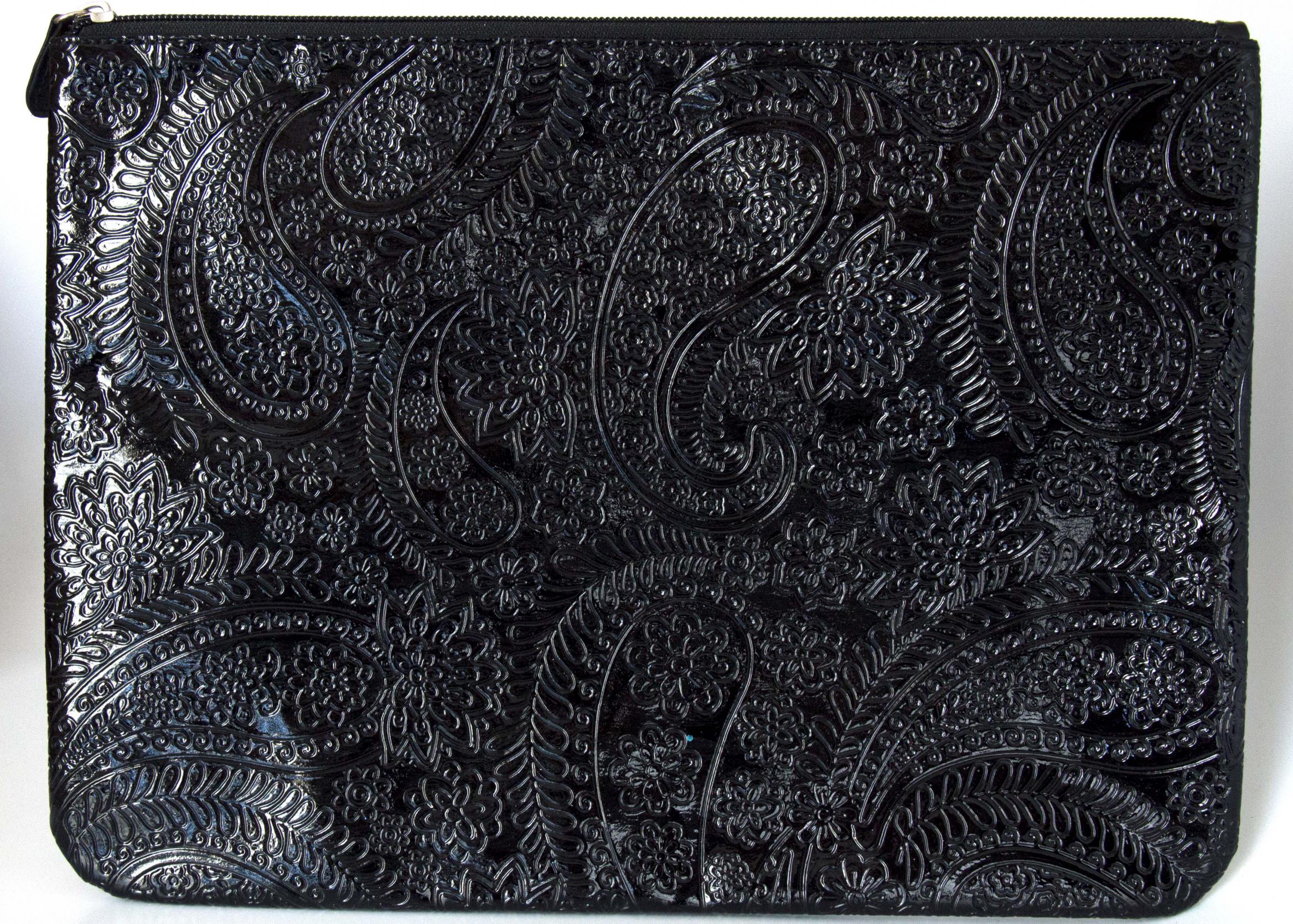 Embossed Paisley Makeup Bag
Larger glossy bag with an embossed paisley design. This one does not have a wrist strap, but it does have an extra smaller pocket on the outside. Dimensions of these bags are 13" x 9.5".