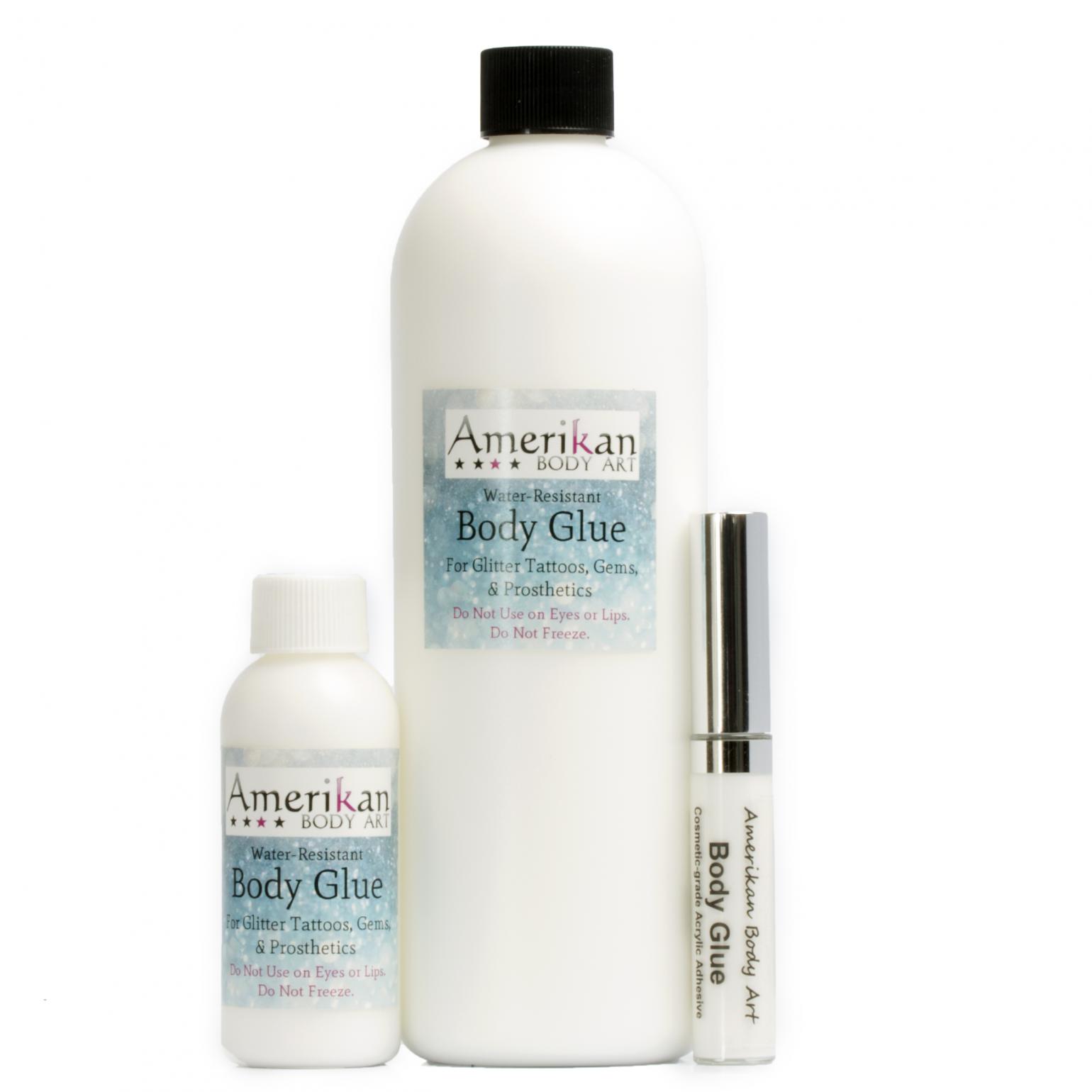 Body Glue (Pros-Aide Original)

This item cannot currently ship internationally, until Spring, when the weather is consistently above freezing. In the US, all orders containing Body Glue must ship via Priority or Express mail.
Our 10ml Body Glue is packaged in a convenient sponge-tip applicator vial. 10ml of Body Glue will do approximately 75 regular-sized glitter tattoos.
Our 2.2oz of Body Glue is packaged in a bottle (without applicator). 2.2oz is enough for over 450 regular-sized glitter tattoos. To do freehand glitter tattoos, you may want to add a drop of food coloring or face paint to the glue so you can see it on the skin when it dries.
For best results, be sure to order in quantities which you can use within a 9-month period of time. Body glue has a recommended shelf-life of approximately 1 year. It may still work after that, but its adhesive qualities may diminish over time.