Gemstone Sparklers create an ultimate sparkle effect due to their larger particle size.
The particles are translucent, but shine different colors when layered on an opaque surface.


You can apply these as-is, or blend them into your own loose powder creations.
They should be applied over a cream eye shadow or a primer (such as our Fixation Primer) to make them adhere to skin.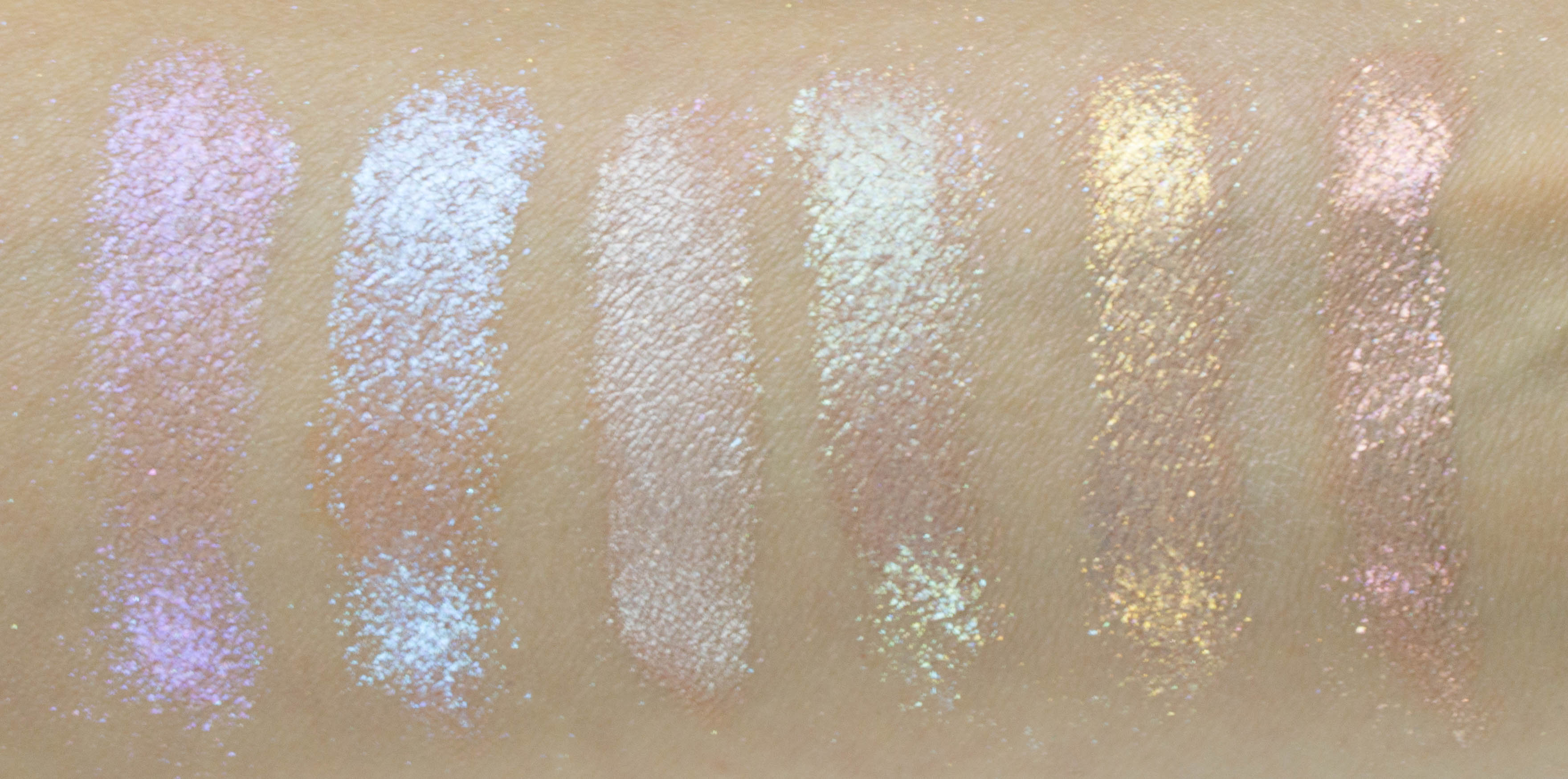 Photo shows Gemstone Sparklers in order (amethyst, blue topaz, diamond dust, emerald, gold dust, and rose quartz) layered over our Fixation Primer in Neutral.
Samples are 1/2 teaspoon packaged in a resealable bag.
10ml jars are packaged by volume (not weight).