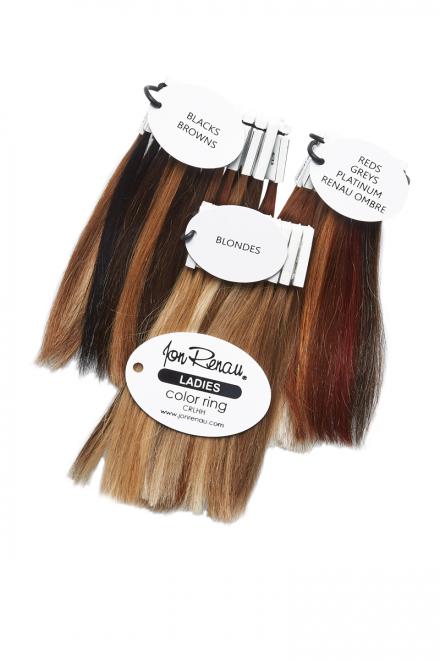 Color Ring Rental Program
When buying hair toppers, extensions, and wigs, we realize that color is very important and that seeing color on a computer monitor is not the same as seeing it in person.
To help you better see colors or to match your own biological hair, we have a Color Ring Rental Program.
The same color number may look different in various fibers. For example, 12FS8 will not be exactly the same in synthetic hair as it is in human hair, so it's important to get the correct color ring, depending on the hair fiber you intend to purchase.
Our Color Ring Rental Program works like this:
Buy one of the color rings below. The price includes the cost of a return label.
Keep the color ring for up to 2 weeks.
Then return the ring to us. We will provide a return label when you are ready to return it.
Once we receive your returned color ring, and determine that it is in good condition (not damaged or missing swatches), we will refund your entire purchase price (excluding cost of shipping the color ring to you).
If after two weeks, you decide to keep the color ring, it's all yours. Since you won't need a return label, we'll send you a $10 coupon code good towards your next alternative hair purchase.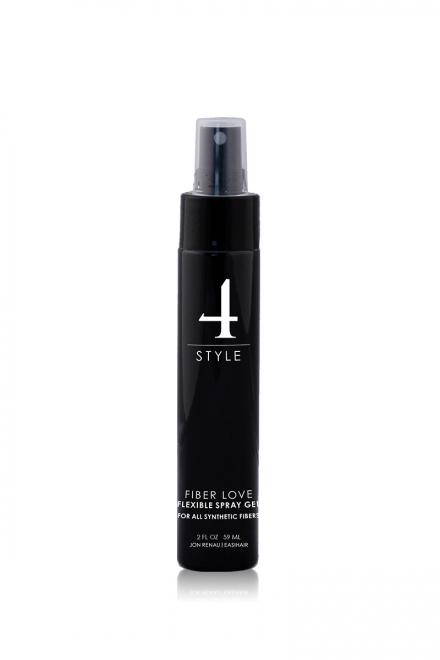 Fiber Love Flexible Spray Gel 2oz Travel Size
**This is the product that I use most frequently to smooth out wavy styles. They can be a bit frizzy right out of the box. I spritz a little water on the wig first. Then I spritz a little of the spray gel on my hands, rub my hands together and smooth that over the waves to calm flyaways and define the curl.**
This innovative lightweight spray gel provides a medium style hold and brushes out completely, leaving no residue or build-up behind. For us on both human hair or synthetic fiber. Comes in a convenient 2 oz travel size.