Human Hair Toppers
Hair toppers instantly transform your look by adding volume and body to fine, thin hair. Our clip in hair toppers offer today's women unique solutions at each stage of hair loss. The best alternative to a full wig!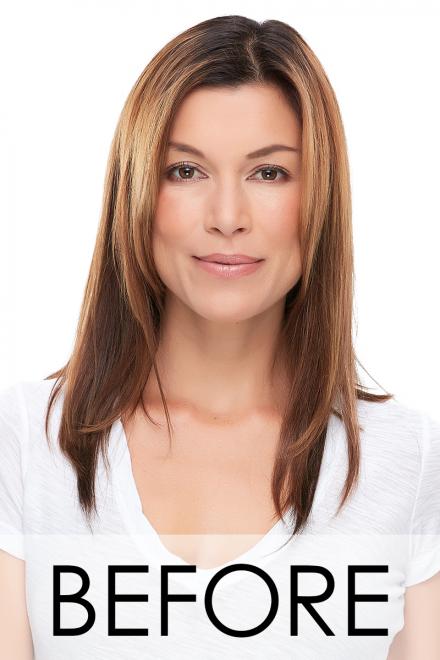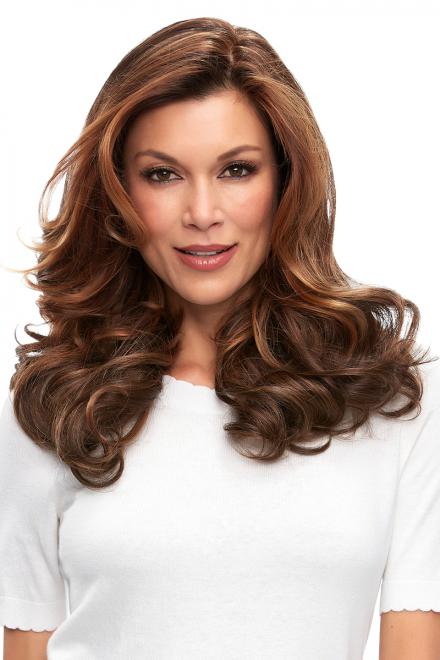 This handy chart can help you decide which hair toppers are best for you, depending on the level of coverage needed.
Hair Topper Coverage and Placement Chart
Human Hair Toppers are also available in "Jon Renau Exclusive" Colors, a line of colors that offer the most natural, fashion-forward hues. This color line includes our Renau Natural (RN), ombre and shaded color series.
The Renau Natural (RN) colors can be colored by your professional stylist. Our other colors should not be altered.
Be sure to read the Human Hair Care Instructions for washing and styling recommendations.
For the most natural-looking and comfortable toppers, consider the French-knotted toppers. French Knotting technology makes the actual knots undetectable because they are hiding in the underlying silk material which is extremely soft on the head.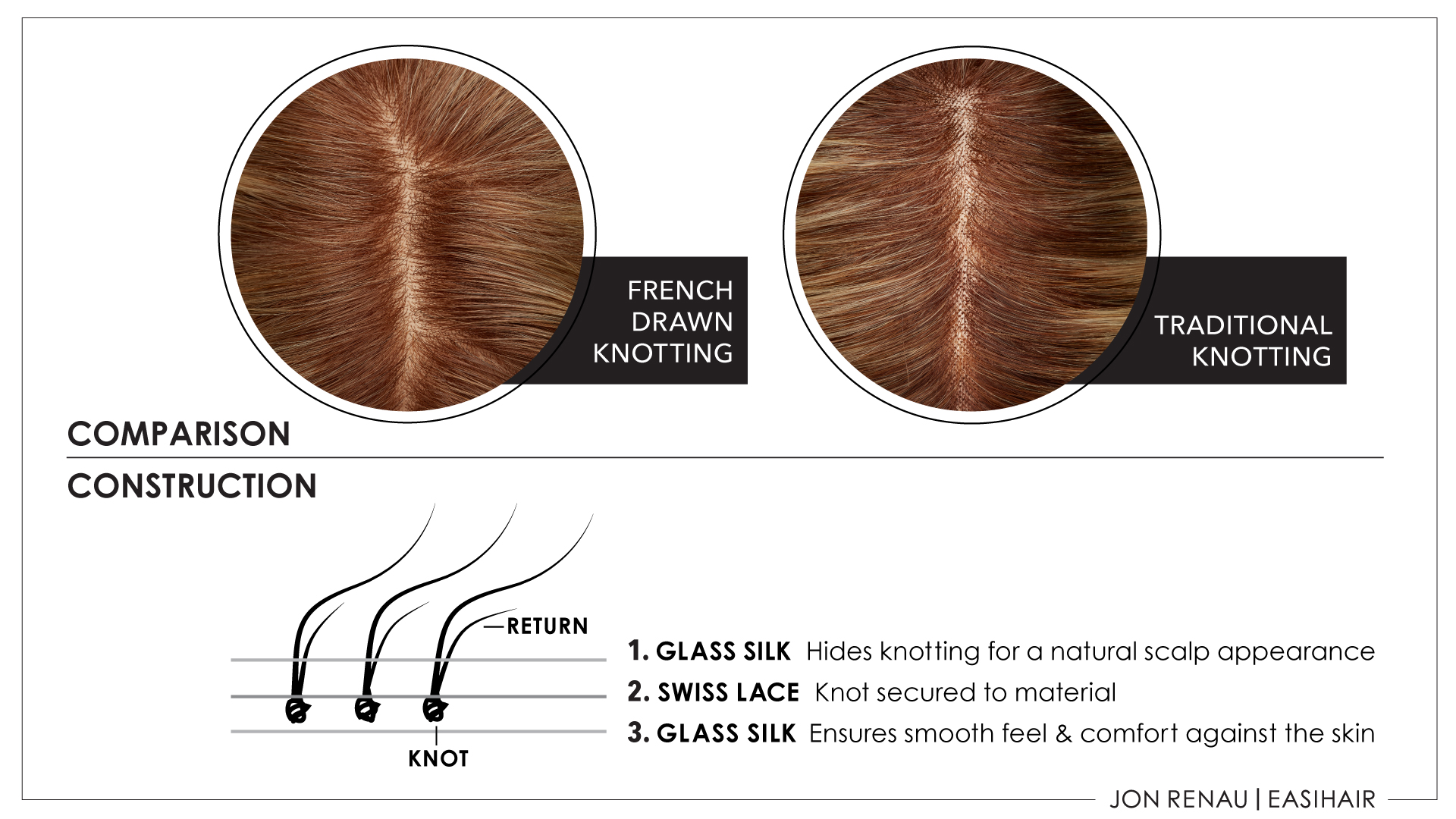 Human Hair Toppers are available in 3 lengths to give you flexibility in working with your natural hair length.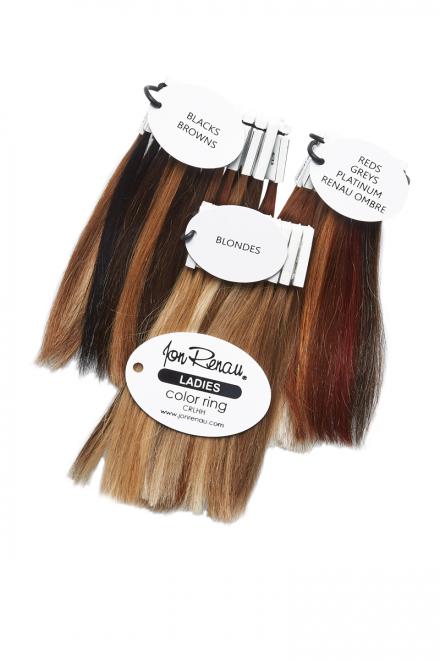 Color Ring Rental Program
When buying hair toppers, extensions, and wigs, we realize that color is very important and that seeing color on a computer monitor is not the same as seeing it in person.
To help you better see colors or to match your own biological hair, we have a Color Ring Rental Program.
The same color number may look different in various fibers. For example, 12FS8 will not be exactly the same in synthetic hair as it is in human hair, so it's important to get the correct color ring, depending on the hair fiber you intend to purchase.
Our Color Ring Rental Program works like this:
Buy one of the color rings below. The price includes the cost of a return label.
Keep the color ring for up to 2 weeks.
Then return the ring to us. We will provide a return label when you are ready to return it.
Once we receive your returned color ring, and determine that it is in good condition (not damaged or missing swatches), we will refund your entire purchase price (excluding cost of shipping the color ring to you).
If after two weeks, you decide to keep the color ring, it's all yours. Since you won't need a return label, we'll send you a $10 coupon code good towards your next alternative hair purchase.