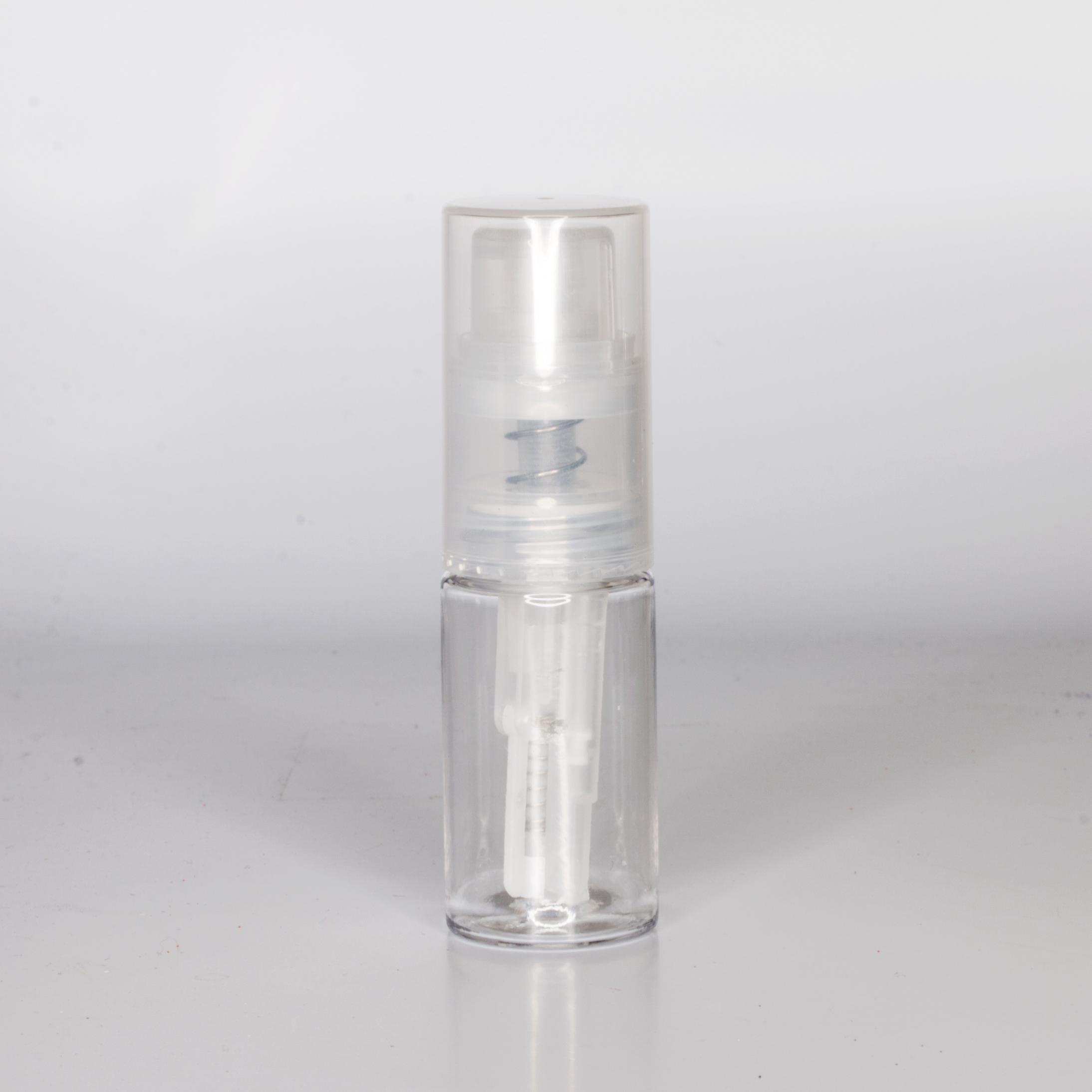 Glitter Powder Pump Bottle - small 14ml
(3)
Reviews:
Great quality
01/24/2018
I really like this company!! I own my own little business making makeup items and body care items...and I think I'll be getting some of my ingredients here. The spray pump bottles I got are the ONLY things that worked for my glittersprays without CLOGGING...and was had the best price around...better than Amazon. Ijs
Pouf upgrade
09/17/2017

With one pump I get a lovely poof of glitter -- just enough to dust a henna design with fairy dust. Elegant and easy to use. I think I am in love.
Perfect
12/19/2016

Great company to order from, even gave me a refund of over estimated shipping costs!
Thank you!