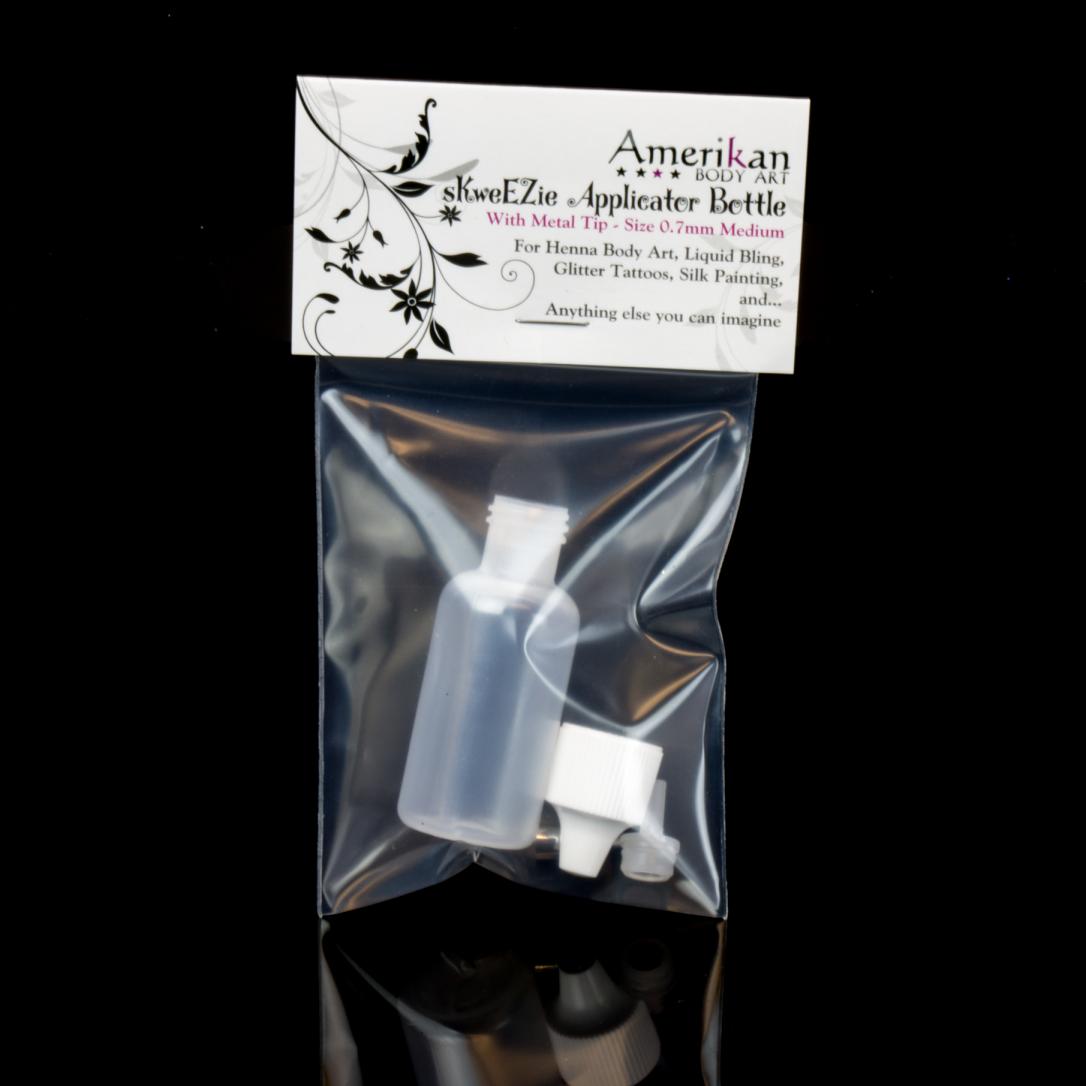 sKweEZie Applicator Bottle Individually Packaged with Metal Tip
sKweEZie Applicator Bottle Individually Packaged with Metal Tip
1
Average rating:

(1)
These bottles are soft and squeeze-able, with a fine metal tip, perfect for applying henna paste, body glue, Liquid Bling glitter gel, gutta resist, paint, etc... Each bottle comes individually bagged with a header card. For larger quantities of bottles, check out our bulk packs below.
Featured positive reviews:
sKweEZie Applicator Bottle Individually Packaged with Metal Tip

Pleased
04/28/2016
I normally roll my own henna cones but purchased the skweezie and metal tip to try; I am using it now for small lined details. Pleased with its' performance!! Peace (Siocha'in) !!!!