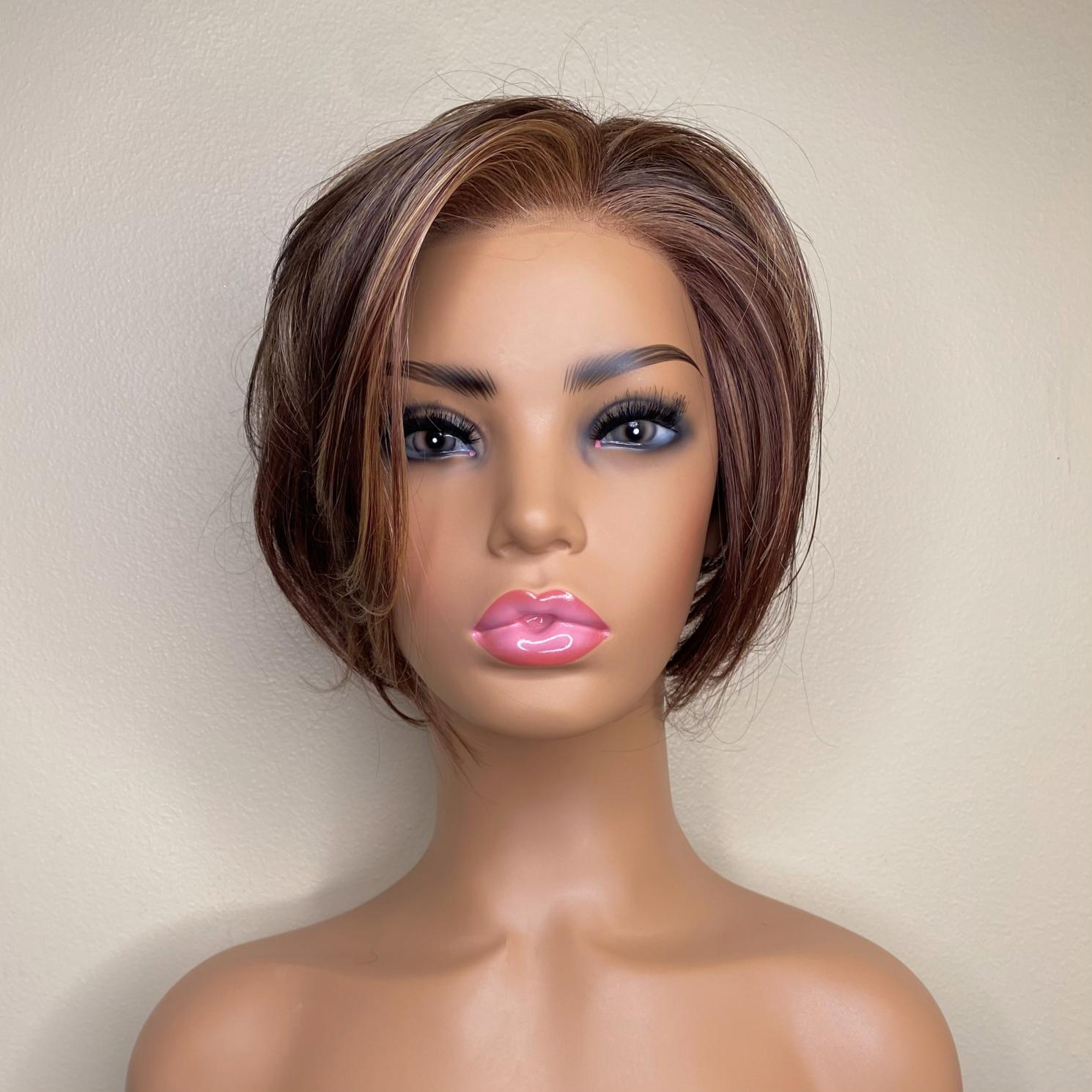 Ignite (Showroom Sample Sale) 32F Cherry Creme

Showroom Sample Sale: Ignite is a Heat Defiant wig in 32F Cherry Creme
There are no returns on this item.
_____________________________
Let the sparks fly! The angled layers of this HD wig can be flipped out with a flat iron for a sassy shag or blow-dried over a round brush for a super sleek bob. The SmartLace cap creates a beautiful, natural hairline.
SPECIFICATIONS
Item Number: 5142
Collection: HD Collection
Color Shown: 22F16S8, FS2V/31V, 12FS8, FS6/30/27
Cap Design: Lace Front / Open Cap
Cap Size: Average
Hair Type: Heat Resistant Synthetic
Bang: 8"
Crown: 5.75"
Nape: 1.5"
Side: 5.25"
Weight: 2.7 oz
$

130.00
$220.80
You Save $90.80
Right click images and open in a new tab for a larger image.
See color cards in image series above for descriptions of colors.
Heat Defiant Colors:
| | | | | | |
| --- | --- | --- | --- | --- | --- |
| 1B | 1BRH30 | 4 | 4/27/30 | 4/33 | 6 |
| 6/33 | 6F27 | 8 | 8/30 | 8RH14 | 10H24B |
| 10/26TT | 12FS8 | 12/30BT | 14/24 | 14/26 | 14/26S10 |
| 22MB | 22F16 | 24B22 | 24B18 | 24B18S8 | 24BT18 |
| 24BT18F | 24B/27CS10 | 24B613S12 | 27MB | 27B | 27T613 |
| 27T613F | 31/26 | 32F | 33 | 38 | 56/51 |
| 56F51 | 60 | 101/48T | 613 | 22F16S8 | 12FS12 |
| 24BT18S8 | 27T613S8 | 30A27S4 | FS2V/31V | FS4/33/30A | FS6/30/27 |
| FS26/31 | FS26/31S6 | FS27 | FS17/101S18 | FS24/102S12 | FS613/24B |