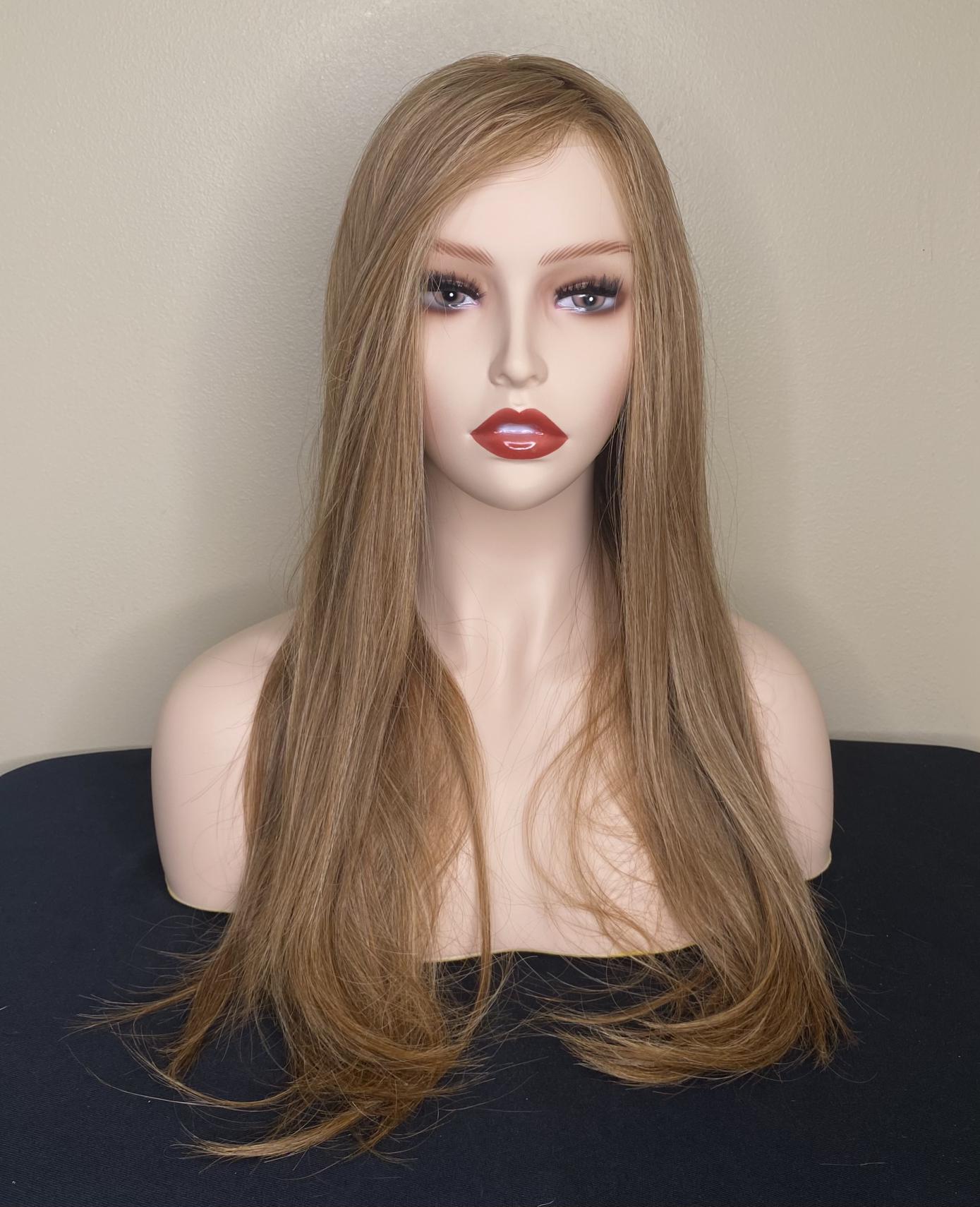 Kim (Showroom Sample Sale) FS27 Strawberry Syrup

Showroom Sample Sale: Kim (Human Hair Wig) in FS27 Strawberry Syrup
There are no returns on this item. Package will be fully insured with signature required.
___________________________________________________
With extra long layers of luxurious human hair plunging nearly to the waist, this style's hand-tied, light-density cap and SmartLace front create stunning movement and natural lifelike appearance.
SPECIFICATIONS
Item Number: 758 | 758A
Collection: SmartLace Human Hair
Color Shown: 12FS12, 12FS8, 4RN
Cap Design: Lace Front / Single Monofilament / Hand tied
Cap Size: Average
Hair Type: Remy Human Hair
Bang: 15"
Crown: 18"
Nape: 20"
Side: 18"
Weight: 6.2 oz
$

1,480.00
$2,960.00
You Save $1,480.00
Right click images and open in a new tab for a larger image.
See color cards in image series above for descriptions of each color.
RN* = Renau Naturals colors can be altered by your stylist. Other colors should not be altered.
Jon Renau Exclusive Colors:
| | | | | |
| --- | --- | --- | --- | --- |
| 4RN* | 6RN* | 8RN* | FS12/26RN* | 24B22RN* |
| 613RN* | B8-27/30RO | B8/30-14/26RO | 12FS8 | 12FS12 |
| FS17/101S18 | 22F16S8 | FS24/102S12 | 14/26S10 | 24BT18S8/24B18S8 |
| FS26/31S6 | 24B/27C10 | 27T613S8 | 613/102S8 | 24B613S12 |