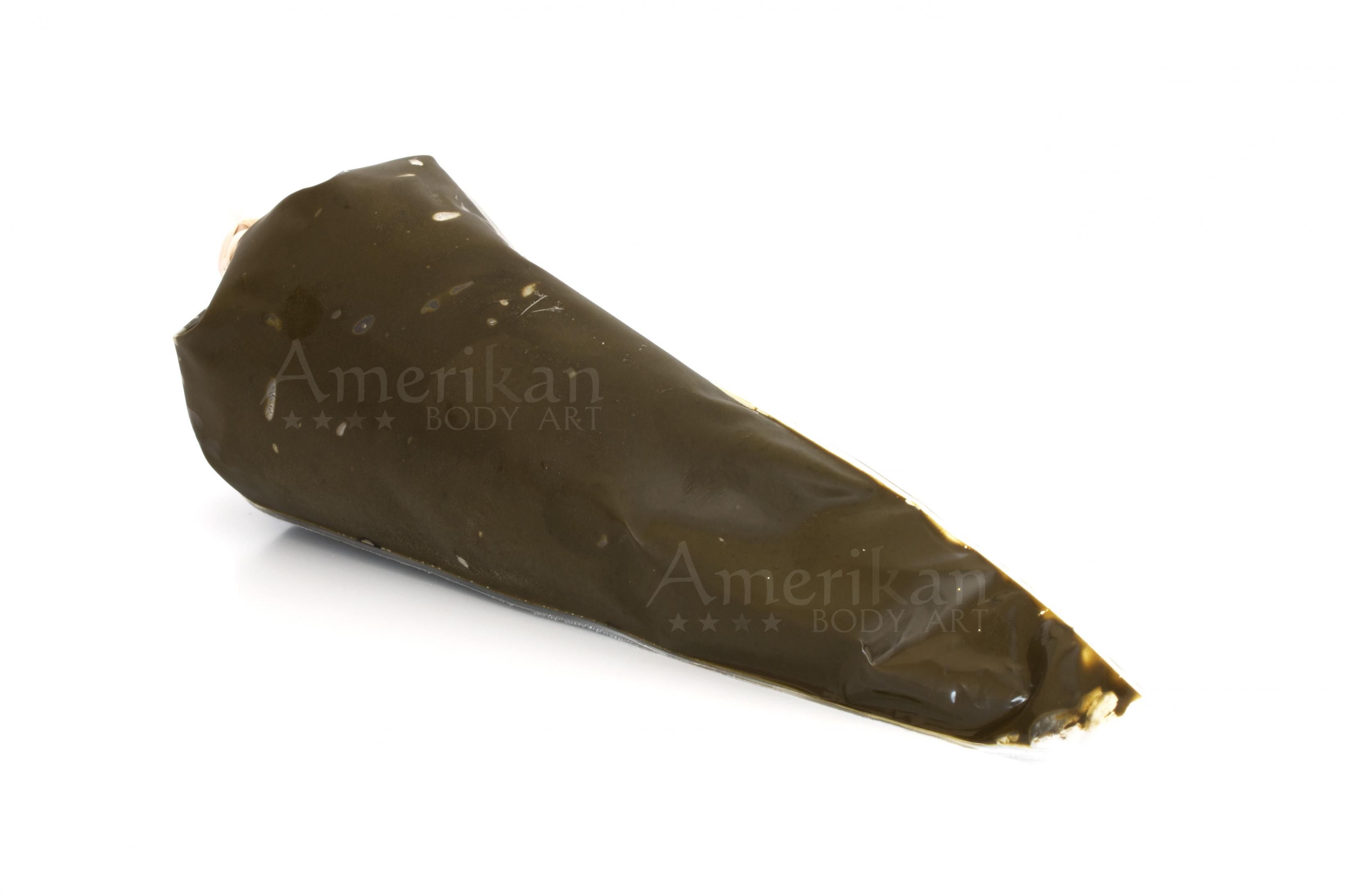 "Signature Blend" Henna Paste: Bulk 11oz (actual product weight) Carrot Bag
(3)
This is 11oz of henna paste by weight. It will fill (2) of our 4oz Refill size squeeze bottles.
Ingredients: Jamila henna powder, sugar, lemon juce, lavender essential oil, cajuput essential oil, rose geranium essential oil.
Please choose Priority shipping for all orders containing henna paste and freeze the paste as soon as it arrives. Keep henna paste frozen until you are ready to use it.
Reviews:

Henna 06/01/2017
By Me wilmering
🦄🦄thank you for the great stuff


Proprietor of Hanifah's Henna & Body arts 07/09/2016
By Hanifah Rahman
Absolutely the best pre-made henna out there! I have been a loyal customer for some years now and in my 25+ yrs of doing henna I have NEVER found any better. Thank you for making my job a lot easier. KUDOS to you.

Thom's Review 10/18/2013
By Thomas Ledford
It was really cold.