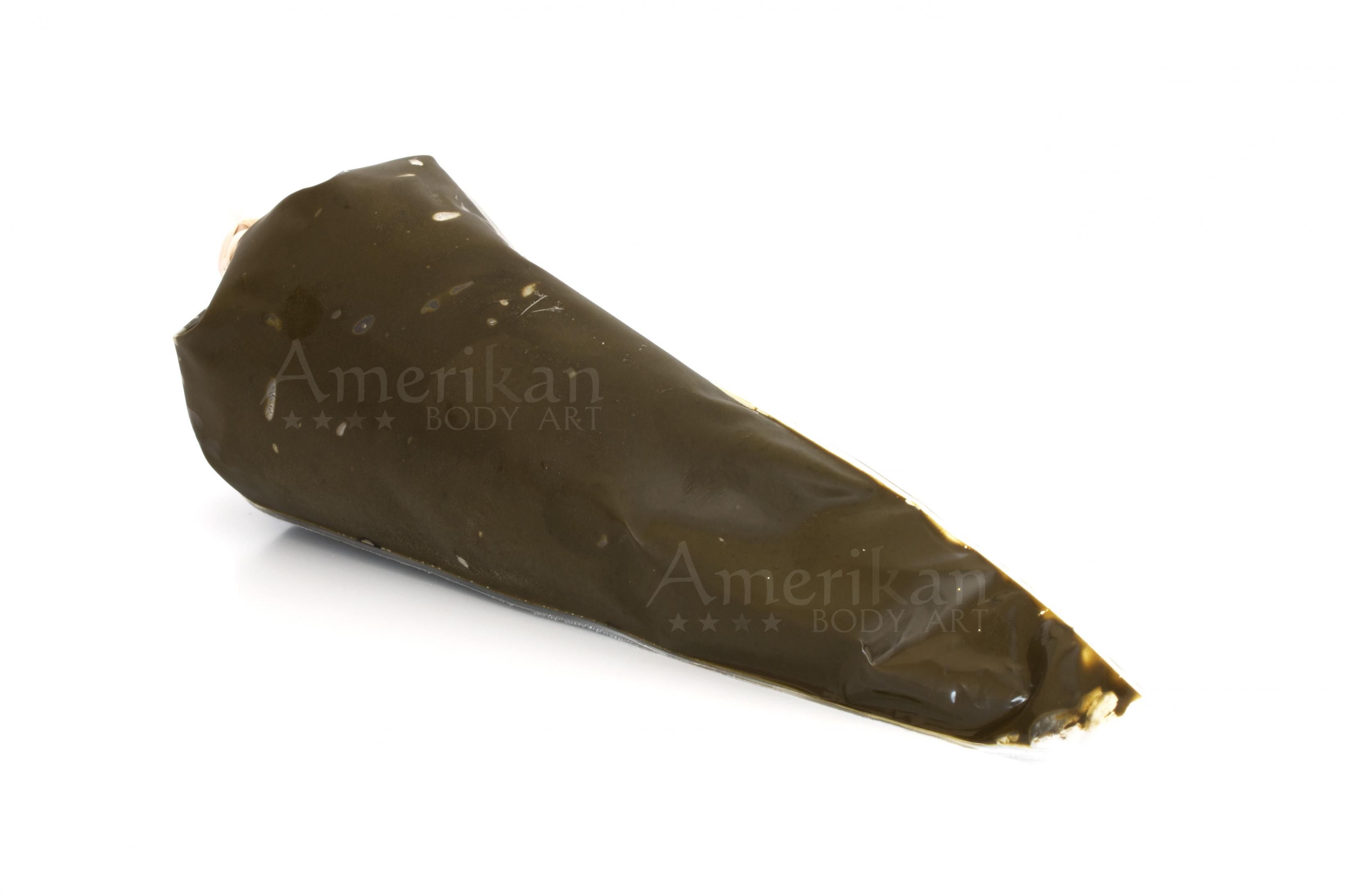 "Lavender" Henna Paste: Bulk 11oz (actual product weight) Carrot Bag
(3)
This is 11oz of henna paste by weight. It will fill (2) of our 4oz Refill size squeeze bottles.
Ingredients: Jamila henna powder, sugar, lemon juice, lavender essential oil
Please choose Priority shipping for all orders containing henna paste and freeze the paste as soon as it arrives. Keep henna paste frozen until you are ready to use it.
Reviews:

henna 04/19/2018
By Cynthia Pollard
As always, excellent service and care of the customer, and the henna is always fresh and packed so it will remain chilled when received. American body art is my go to for the freshest ready made henna. Love you guys!


I can always count on quality products and service! 04/11/2017
By Claudette Hollenback
Erika is the best!! She accommodated my special need for my shipment without even a question! When it arrived , it was ahead of time and of course with the best quality products! Would not dream about buying helena from anyone else! EXCELLENT PRODUCT AND EXCELLENT SERVICE! I love supporting people like her! Thank you!!

Great supplier of henna 01/24/2014
By Tiffany D
Amerikan Body Art is my go to company for all things henna. Their product is always fresh and shipped fast. I love them!