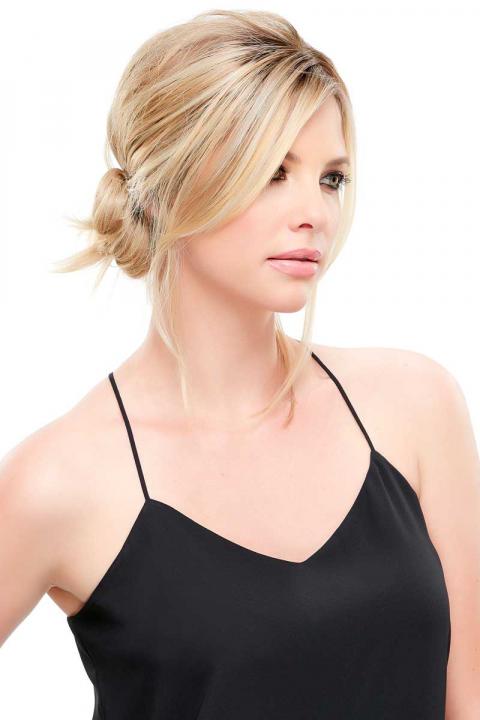 easiFringe HD Hair Topper

Add fun, blunt bangs or sideswept layers for extra thickness along the hairline. Longer sides blend in naturally while HD fiber maximizes heat styling options.
SPECIFICATIONS
Item Number: 357
Color Shown: 12FS8
Hair Type: Heat Resistant Synthetic
Base Dimension: 6.5" x 3"
Collection: Toppers
Application Method: Clip In
Length: 7.5" - 12"
Weight: 2.3 oz
Base Design: Single Monofilament / Wefted
$

84.13
$98.98
You Save $14.85
SKU

357
Right click images and open in a new tab for a larger image.
See color cards in image series above for descriptions of colors.
Heat Defiant Colors:
| | | | | | |
| --- | --- | --- | --- | --- | --- |
| 1B | 1BRH30 | 4 | 4/27/30 | 4/33 | 6 |
| 6/33 | 6F27 | 8 | 8/30 | 8RH14 | 10H24B |
| 10/26TT | 12FS8 | 12/30BT | 14/24 | 14/26 | 14/26S10 |
| 22MB | 22F16 | 24B22 | 24B18 | 24B18S8 | 24BT18 |
| 24BT18F | 24B/27CS10 | 24B613S12 | 27MB | 27B | 27T613 |
| 27T613F | 31/26 | 32F | 33 | 38 | 56/51 |
| 56F51 | 60 | 101/48T | 613 | 22F16S8 | 12FS12 |
| 24BT18S8 | 27T613S8 | 30A27S4 | FS2V/31V | FS4/33/30A | FS6/30/27 |
| FS26/31 | FS26/31S6 | FS27 | FS17/101S18 | FS24/102S12 | FS613/24B |