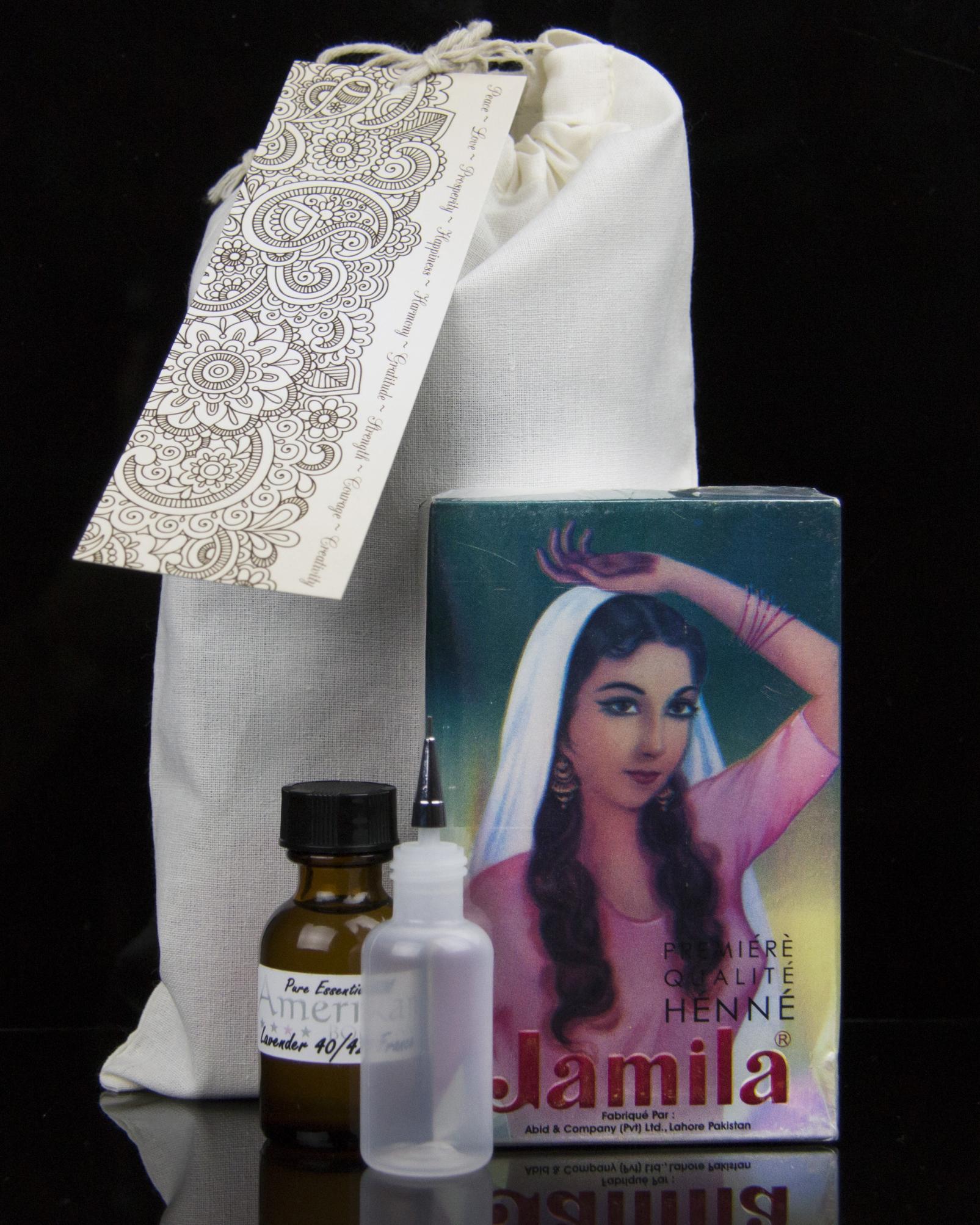 Festival Size Henna Kit
Festival Size Henna Kit
1
Average rating:

(1)
The perfect sized kit for a long weekend festival.
Our Festival Size Henna Kit includes:
100g Jamila Henna Powder (2018 crop)
20ml of your preferred essential oil: Amerikan Body Art Signature Essential Oil Blend or Lavender Essential Oil
Instructions and 2 carrot bags for storing your henna paste.
Your choice of applicator: cellophane cones (20-pack of cellophane triangles) or metal-tipped sKweEZie applicator.
Add lemon juice and sugar to make enough henna paste for over 300 henna tattoos.
This kit comes packaged in a cotton muslin bag that can be decorated with henna paste for a keepsake or gift bag. Insert a flat piece of cardboard or a few sheets of paper so that the henna does not bleed from one side of the bag to the other. Apply henna paste to the bag, the same as you would to skin. Leave the paste on for a few days for maximum penetration. then scrape off the henna paste. The stains will be permanent. The tag on the kit also doubles as a henna-themed book mark. We love to Reuse & Recycle!
Reviews:

Love the product 08/19/2019
By Shelby Wynn
Love the product, but the $10 shipping had me searching other websites as well - especially if you aren't ordering a lot of stuff - $10 is a lot.